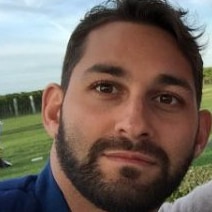 Sir Martin Sorrell's new MediaMonks has lured Smoke & Mirrors New York MD Cayal Mathura (left) away to be its SVP growth. Smoke & Mirrors is a full service post production company, owned by Williams Lea Tag and headquartered in London.
Mathura says in a LinkedIn post: "I could not be happier to be joining the rocket ship which is MediaMonks! The work is fantastic, the culture is incredible and the potential is palpable. Incredibly exciting times."
MediaMonks is based in Hilversum but has a growing global network. The massive US market is obviously key to SMS' ambitions to grow it into a global force. Production and post production are high on agencies' agendas as they try to bring in new sources of revenue.
MediaMonks is also believed to be pitching against WPP, the company Sorrell founded, for the Braun digital account. WPP has its own big production offerings in Hogarth and video company Gramercy Park. It is also expanding its The Farm post production company with bigger premises in WPP's planned northern HQ in the old Granada Studios in Manchester.