VidMob, which claims to be the the world's leading video creation platform and works with Facebook, Instagram, Shapchat and Twitter among others, is expanding with a new london office and a new investor: David Jones' brandtech company You & Mr Jones. You & Mr Jones is participating in a new $6.4m round of funding.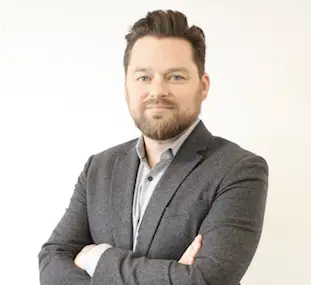 The new London office will be led by UK sales director James Bacon (left) who will oversee the company's expansion into Europe. Bacon is a former Google and Endemol Shine executive who ran the YouTube Premium Content Solutions business in Europe, the Middle East and Africa.
Bacon says: "Marketers need a variety of formats and copy lengths optimised for each platform, but producing video on this scale can be creatively challenging, time consuming and expensive. With VidMob's workflow platform, creative analytics and network of freelance creators, we help brands get video right."
The company has raised $20M to date and clients include InterContinental Hotel Group, Mondelez and BMW with agency partners Mindshare, Wavemaker and Universal McCann.
VidMob CEO Alex Collmer says: "As the way people communicate with each other evolves worldwide, so must the processes underlying the creation of marketing communications. The formats, platforms and rules of engagement are moving targets and now more than ever, brands everywhere have to be in a constant learning mode to get messages and timing right."
You & Mr Jones has invested in a number of new media operations as well as buying a majority stake in UK creative agency Gravity Road.