The son also rises, they do in French business anyway.
Vivendi chairman and leading shareholder Vincent Bolloré has announced that son Yannick (both below) will take from him as the big boss sometime over the next year, subject to the board agreeing of course. It's hardly likely to demur.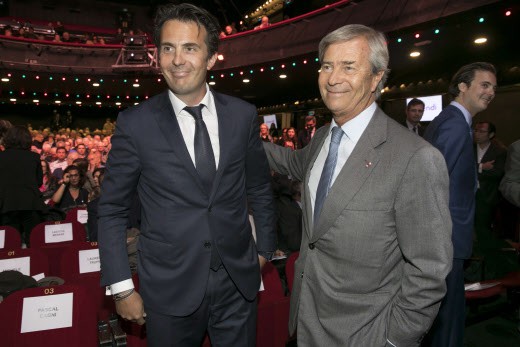 Yannick is CEO of Havas, now a part of Vivendi.
Will Havas be a more formidable competitor under one Vivendi leadership? Vivendi owns Universal and Canal+ among others, and is valued at around £20bn, about the same size as WPP before its shares began to nose dive last year. Havas accounts for about a tenth but is now equipped to punch substantially above its weight.
What we may be seeing is the relegation of advertising holding companies – which Havas was before Vivendi bought it – to essentially creative and media departments of bigger constructs. Accenture Interactive has been busy acquiring a global creative department over the past three years and, at some stage, will move further into media although probably not media buying.
If WPP is dismembered after the demise of Sir Martin Sorrell we could find, say, Ogilvy and Mindshare finding a new home at a big consultancy or media owner.