By Anthony Svirskis

As a case study in how a brand turned around its financial fortunes by wholeheartedly embracing the power of social media, Lego is a pretty difficult one to beat.
At the turn of the millennium, the family-owned Lego was suffering from crippling losses – in 2003 it faced a budget deficit equivalent to DKK 1.4 billion (equivalent to $220 million) leading its president Paul Plougmann to be replaced by Kjeld Kirk Kristiansen, who subsequently cut one thousand employees.
However, when losses continued to grow further, he too stepped down the following year. The danger seemed to be that the venerable old Lego brand (whose name derived from the Danish words "leg godt" which means "play well") was running out of road.
While a global restructuring led to an improvement in Lego's financial fortunes, Lego (perhaps belatedly) has embraced social media – and is now at the forefront of social and digital innovation, despite its core product ("it's just a plastic brick" admits its senior global director of social media and video Lars Silberbauer) not really changing that much at all.
By stripping down what Lego provides as a social need to its users – the platform for which children can play together and the ability to provide pride in their creation – social media proved to be the ideal technology to enhance and reinforce existing social behaviours.
Early campaigns using organic reach on social media were relatively simple – for example offering Lego prizes to those who came up with the most imaginative uses for some of the characters it encouraged fans to create – but nonetheless powerful in their output. Social platforms allowed people to Lego fans to fulfil their need of both playing together and sharing pride in their creations.
However Lego has developed its strategy further still – as well as the creation of blockbuster movies that have tapped into popular culture, it has ventured into paid social whilst also embracing an outreach programme to bloggers. Its global 'Kronkiwongi' project provided children with the means to create whatever a 'Kronkiwongi' meant to them through the creation of a word that meant nothing to the adults in their lives.
As Silberbauer points out, Lego isn't just a fixed toy (and there are many other cheaper players in its market offering interlocking bricks since its last standing patent expired in 1989), it's about stimulating free creativity.
After battening down the hatches and pretending that the changes to its business model weren't happening for far too long, the way that it has embraced social media, user-generated content and crowdsourcing for ideas is one that should offer lessons to other established companies that find themselves being disrupted by technologies (and Lego has faced increased pressure from online gaming) as well as cheaper rivals.
Of course, giving staff the freedom to throw off the shackles of the old TV advertising model isn't easy (and even more so for a family-owned firm like Lego) but modern data modelling provides companies with a more sophisticated strategy than ever before. Perhaps most potently, Silberbauer also says it requires a change in mindset. "We [Lego] may own the copyright but we co-own the brand with adults and children."
More companies need to realise that if their brand is to remain relevant (or indeed remain in existence at all), relinquishing previously strict brand rules and providing the means for its fans, and potential new customers, to engage with them can make not only "play well" but play brilliantly.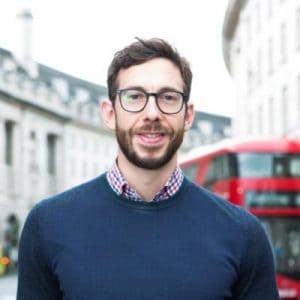 Anthony Svirskis is CEO of social influencer Tribe