By 2020 an average of 4.3 mobile devices will be owned by every individual. In preparation for this, traditional methods of marketing and advertising have been evolving to include better targeting of cross-device consumers.
In the midst of this digital revolution, data is forming the life-blood of marketing and advertising. The early winners in this new world order have arguably been Google, Facebook and Amazon, which together create more revenue from each user than any traditional advertising company before them. Facebook and Google, alone, control approximately three-quarters of the global mobile advertising market.
Their success comes down to two primary factors: their masses of data and their global scale. The only other companies that have enormous amounts of individual-specific data, particularly on mobile devices, are mobile network telcos. They are sitting on a goldmine of user data that could be leveraged for advertising.
Telcos have huge potential to monetise their data streams, shake up the digital advertising industry and viably compete against the Facebooks and Googles of the world. But how can they win the struggle against Silicon Valley's biggest names? And, more pointedly, should they even try?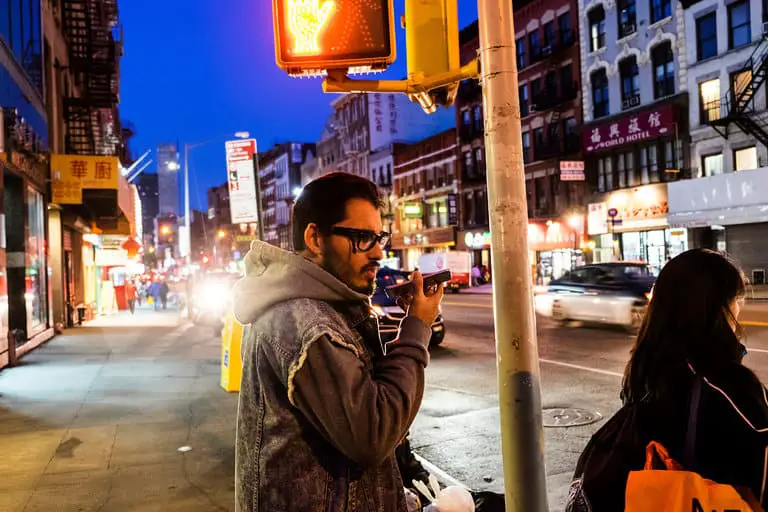 Why Telcos Need Change
For a few years now, telcos have seen a plateau in revenue from their core business due to intense competition and market saturation. A recent report by research firm, Ovum, outlined the triple-cord cutting phenomenon (when consumers sever their broadband, TV and voice services) that poses a major threat to both US and regional telco operators. To add to this, the ascendancy of Silicon Valley giants caused telcos to increasingly fall victim to the 'dumb pipe' scenario. This refers to mobile telcos being unable to monetise their networks even though it's their pipes that are transferring bits and bytes between the customer's device and the internet. Any advertising delivery is subsidised to third parties, yet telcos, while they facilitate the advertising transaction, are left without any incremental revenue.
In response to the digital boom and mobile-first world, telco operators are diversifying their businesses; they are being forced to move away from core services toward the digital future, with digital advertising seen as a potential growth engine.
All About the Data
Telcos have two significant advantages. Their access and reach, and their wealth of customer data. Much of Facebook's revenue growth can be attributed to its incredible amount of deterministic data on each user. But Facebook doesn't own the mobile pipes or have a one-to-one, transactional relationship with its users. This is where telcos can gain advantage. With advertisers looking to take their campaigns across screens, the telcos' ownership of the mobile network infrastructure around the delivery of ads has huge revenue potential. Getting it right won't be easy. Telcos are faced with several choices about how to best leverage their data for advertising.
Turning Data Into Revenue: Telco Options
Telcos have incredibly lucrative first-person, customer-behaviour data, but it remains relatively unexploited. If laying all opportunities on a risk spectrum, far on one side, the easiest, least risky and more obvious option for telcos is to sell the data to advertising companies. While this may lead to a quick injection of cash they'll be siphoning away hundreds of thousands, even millions, of pounds of potential revenue, ceding their data for another company's benefit. On the opposing end of the spectrum, and most risky, is a side-step from their core business: become an ad tech provider, going all-out to monetize their data on their own and actively building, maintaining and supporting the ad sales process. Building an ad tech service from the ground up is a tall order, and the risk is much higher as the company's core principles may be compromised in the process.
So what's the middle ground? One option is to partner with other telcos, pool their data together and sell an aggregate data set for advertisers to leverage. The most significant example of this was Weve, a joint endeavour between EE, Vodafone, and O2 that launched in 2013 as a mobile marketing venture, boasting a combined customer database of 20 million customers and representing an impressive 80 per cent of total market share. The venture ultimately didn't last long as EE and Vodafone bowed out of the partnership in May 2015, with Weve continuing as an O2 subsidiary. This option, building a telco conglomerate, boils down to a problem of scale. Without large-scale, multi-national networks, telcos diving into ad tech don't stand a chance against the likes of Google, especially with Google starting to develop its own pipes and, now, smartphones to circumvent access to those that control the infrastructure.
The appeal is understandable, though. By engaging in international expansion through partnerships with other operators, telcos can expand their client base as far as possible. However even gaining the necessary scale through expansion doesn't necessarily give telcos the required technical expertise and experience they need to succeed in the advertising sector. And jumping enthusiastically, yet naively, into a new industry could prove too big a challenge – as in the case of Weve.
Finding the Best Way Forward
Building and partnering present challenges, risks and distractions causing some telcos to turn to acquiring ad-tech firms to build out the capabilities of monetizing their content. We've seen this with RTL and SpotX, Comcast and StickyAds. Ooyala, a part of Telstra, acquired Videoplaza.
US telco giant Verizon moved its core mobile business towards monetizing mobile content by using an ad-funded model and acquiring AOL's ad sales expertise to strengthen it. Verizon claims to reach 70 per cent of all the digital traffic from the world's 1.5 billion connected devices. With the right technology and expertise, Verizon can pull off the holy grail of digital marketing: delivering the right ad to the right person at the right time. In Europe, we've seen a similar move by Telenor, one of Norway's leading telcos, who acquired ad tech firm, Tapad last year for $360 million.
From a cost and organisational perspective, multi-million pound acquisitions to procure the right technology and expertise is not always possible, nor the most cost and time-effective strategy. Telcos in that position can consider partnering with companies who provide bespoke ad-tech solutions. A platform with a holistic approach to video advertising sales gives businesses the ability to manage and optimise campaigns across direct and programmatic channels in one platform – including ad decisioning, audience targeting and real time forecasting – essentially, all the tools needed to understand and enhance campaigns. By using a holistic ad-tech platform, telcos can benefit from a cost-effective, smart technology that allows them to capitalise on new opportunities whilst staying in control of their data and most importantly, the direction of their business.
This is the ideal time for telcos to gain back control of their data. Before shelling out millions to acquire specialist ad-tech technology, we'd suggest telcos consider their options more carefully. There's no question, now is the right time is now for telcos to monetise their data, but they should do this without compromising the integrity of the company's core business by breaking into an unfamiliar market. While ad tech remains relatively unexplored by telcos, working alongside companies that can offer affordable, scalable ad tech solutions, telcos of all sizes have huge potential to succeed in this growing industry.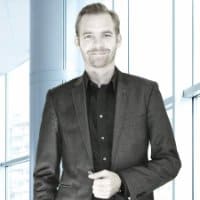 Oscar Wall is general manager EMEA of online video and analytics technology company Ooyala.