Over the (mostly) AMV years Sainsbury's advertising has been noted for its measured, even stately mien.
This was invented by the late David Abbott, who also wrote most of the ads in the early days. Sainsbury's stood for middle class values to which millions of customers aspired. Some things have changed a bit over the years but the overall tone has remained broadly similar. Last year's parting shot from what's now AMV BBDO, its high-scoring Christmas animated commercial, was part of the same tradition.
Now though the account has moved to Wieden+Kennedy and, while the agency may now be a venerable resident of Shoreditch, its commitment to all things 'yoof' is as strong as ever. Delivered in spades in its debut Sainsbury's campaign 'Food Dancing.' It's obviously hoping MysDiggi's 'Yum Tum Yum will be a viral hit.
Sainsbury's director of brand communications Mark Given says: "The excitement and energy created by our #fooddancing film is the perfect antidote to how our customers tell us they feel in January. Why should one month of the year have less opportunity to live well than any other? Having fun in the kitchen is a big part of living well. Whether you are whipping up your signature dish or just having a cheese sandwich, making something to eat is a joy. So let's celebrate it."
W+K creative director Sophie Bodoh says: "We didn't want to tell people how to live well. We wanted to celebrate real people who are already living well in kitchens all over the country."
Colleague Scott Dungate says: "Key to our approach was creating a strong look and feel. We think authentic black and white portraiture, vibrant colourful food overlay, and big, bold orange type is a great way to give Sainsbury's real freshness and energy in a very crowded category."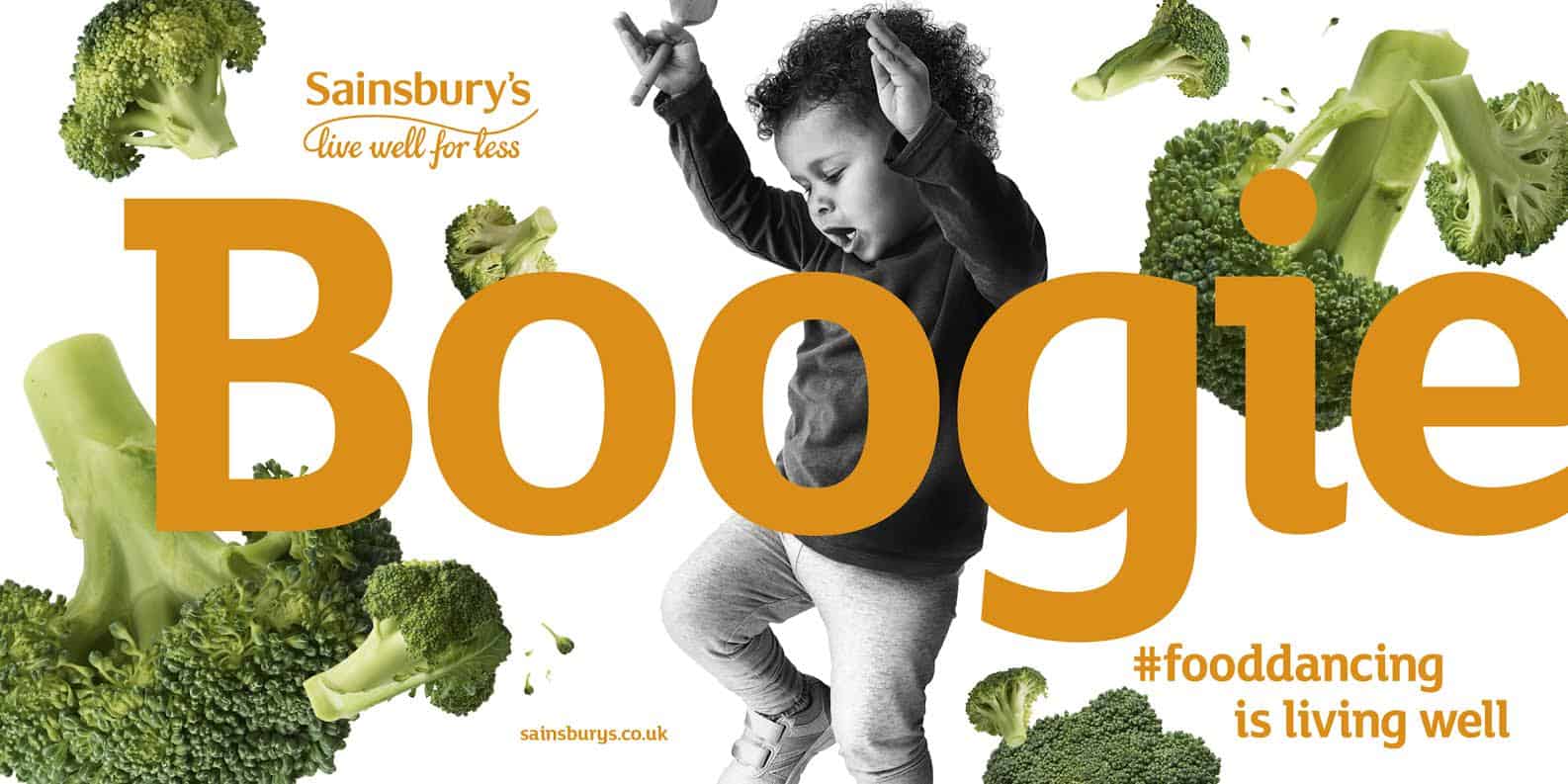 There's lots of multi-media stuff too, with the aid of Analogfolk, Gravity Road and Seven, including the first Spotify Branded Moments in the UK.
A lot riding on this then, for W+K as well as Sainsbury's. W+K has been gradually returning to form after its Tesco travails. Sainsbury's has a fight on its hands against a renascent Tesco on one hand and the discounters on the other.
So what would the great copywriter have made of this?
"Hmm. Rather frenetic but really rather good."
Who are we to argue? Smashed it, as he definitely wouldn't have said.
MAA creative scale: 9.