WPP agency Santo in Buenos Aires has launched a devastating raid on Publicis Groupe-owned Saatchi and Saatchi's South American creative flagship Del Campo Saatchi.
Maxi Itzcoff, CCO of Saatchi & Saatchi Europe is joining Santo as co-CCO from his base at Del Campo Saatchi in Madrid while Ariel Serkin, Rafael Santamarina and Juan Pablo Lufrano – all ECDs at Del Campo in Buenos Aires – are joining too as ECDs. Del Campo's Andes beer is also moving to Santo. The agency has won buckets of awards for a number of strikingly heartless campaigns (below).
Saatchi transplanted agency founder Pablo Del Campo, Itzcoff and his partner Mariano Serkin to Madrid in 2014 to try to revitalise its Spanish agency. Del Campo, by then also Saatchi global CCO, left in 2016. Serkin is also leaving to study.
Del Campo's successor as Saatchi CCO Kate Tanners has moved quickly to fill the vacancies by appointing Ramiro Rodriguez Gamallo and Matias Lafalla as ECDs. The two previously worked at WPP's David and, before then, Del Campo.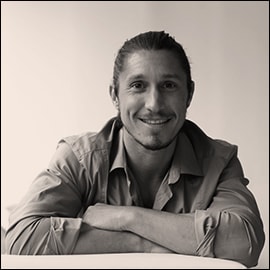 The four had intended to start their own agency but Itzcoff (left) says: "After several conversations, we decided we could build our project together within Santo, adding creative and strategic talent and becoming a dream team with [partners] Maxi Anselmo, Seba Wilhelm and Pablo Minces."
Santo has built quite a reputation by handling global business including Coca-Cola and has also made inroads into the US via a base in Miami. It remains small in global terms however with just 60 people.
But the move is a blow for Publicis Groupe as Del Camp Saatchi was one of its most-awarded agencies globally and, supposedly, the key to a revival at Saatchi Spain.
As for WPP it's nice to see it investing in "mad men," as opposed to "math men." And they don't come much madder (in a good way) than Itzcoff and co.