Is this inclusion/sexism stuff in adland getting out of hand?
Colourful black-clad (yes he's both) former Saatchi & Saatchi boss Kevin Roberts (below) – now "head coach" at Publicis Groupe – has been suspended for saying, among other things, that women "lacked vertical ambition." It's better than saying they lack horizontal ambition i suppose.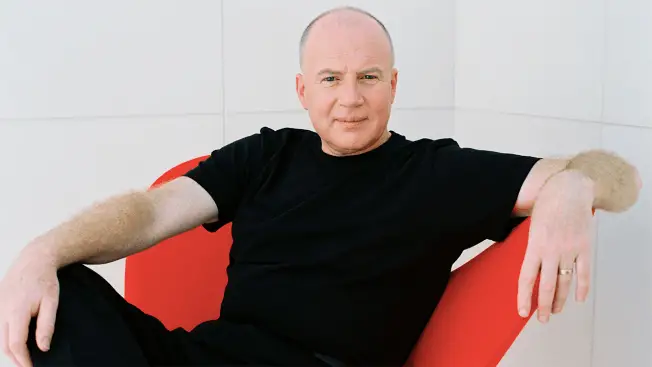 Roberts said the gender debate in advertising was over, telling Business Insider: "I don't think [the lack of women in leadership roles] is a problem. I'm just not worried about it because they are very happy, they're very successful, and doing great work..I can't talk about sexual discrimination because we've never had that problem, thank goodness." Roberts also had a pop at former BBH New York boss Cindy Gallop who's ben leading the charge on such issues.
Publicis said Roberts had been asked to take a leave of absence due to the "gravity" of his remarks, adding it would "not tolerate anyone speaking for our organisation who does not value the importance of inclusion."
Publicis Communications CEO Arthur Sadoun says: "First, Kevin's remarks are wholly inconsistent with the beliefs and values of Publicis Groupe, and they are inconsistent with my own personal beliefs and values. Viva la Difference is not a line; it is who we are and how we behave. Second, the way Kevin's remarks were expressed I find offensive in terms of language and tonality. Behavior like this is simply unacceptable in our Groupe."
Publicis PR company MSL has been accused of sex discrimination by current and former employees.
The Roberts farago follows l'affaire Martinez in which JWT global CEO Gustavo Martinez resigned after being accused of racism and sexism by former JWT communications boss Erin Johnson. That case seems to be still grinding its way through the New York courts. Last week Fox News boss Roger Ailes was sacked following allegations of sexual harassment by a presenter. On Friday another Fox employee revealed that she'd received a pay-off of $3.15m in 2011 over similar alleged behaviour by Ailes.
These cases are all different of course and we wait to see if there will be further revelations about Roberts. The extreme reaction by Publicis suggests we haven't heard the last of it.
If there isn't anything else this will look like a case of gender correctness gone mad.