Brexit is being blamed for everything from collapsing high street sales (they seem to be recovering) to job losses in the banking industry and elsewhere (this is a variation on the kitchen sink school of management).
Out of home giant JC Decaux is blaming it for the slow rollout of the 1,000-strong network of digital screens it promised Transport for London when it won TfL's huge bus shelter contract from Clear Channel last year. JCD says: "Given the uncertainty surrounding the impact of the Brexit decision on the UK economy and advertising revenue, we are reviewing the number of screens we are deploying until we can evaluate the economic conditions and have improved visibility.
"We are confident that the increase in the key central locations like Oxford Street (Europe's busiest shopping street) where we already operate 44 screens and other important retail zones such as Kensington and Chelsea will partly compensate." So far JCD has installed just 20 screens against a planned 300.
TfL contracts can be notorious black holes for OOH contractors. Exterion Media (formerly CBS Outdoor) recently retained the even bigger London Underground contract despite years of wrangling with TfL over costs when advertising took a dip following the banking crisis of 2008. Exterion beat JC Decaux to the contract, supposedly worth £1.1bn.
But there's another fly in JCD's ointment which may be affecting its investment plans. New London mayor Sadiq Khan has announced that he plans to pedestrianise the aforementioned Oxford Street, 1.2 miles of prime London shopping currently clogged by buses, taxis and sundry other vehicles. Khan, who is also under pressure to improve London's dire air quality, says the process will be finished by 2020.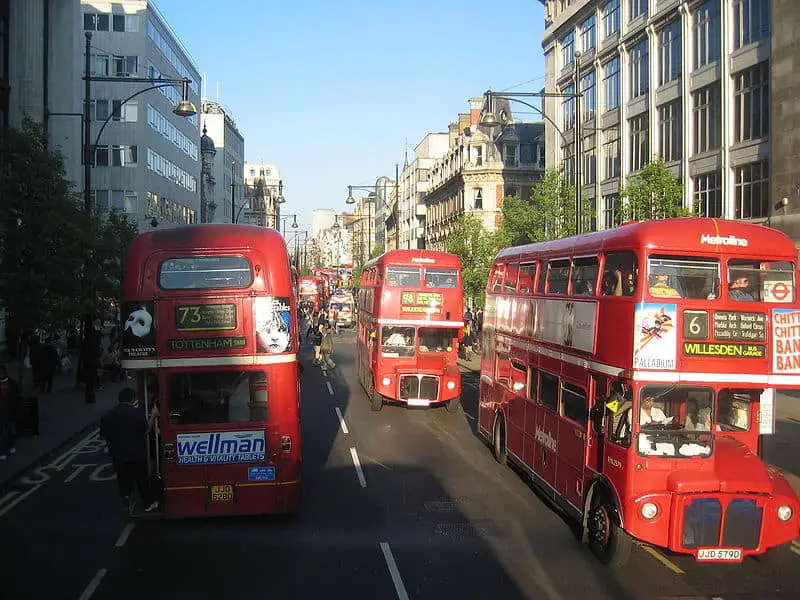 Disruption will be spectacular, of course, but Londoners are used to that. Even so it will dramatically affect the audience for JCD's expensive screens and, once pedestrianisation is complete, the number of eyeballs aiming at them will be dramatically reduced too, with no buses and taxis full of passengers. And therefore no bus shelters, of course.
The UK has been JC Decaux's most buoyant market but that may be about to change. Presumably the company has a Plan B as both Khan and Tory rival Zac Goldsmith promised to pedestrianise Oxford Street before the mayoral vote. But it's hard to see how JCD can deliver in London with a a bus-free Oxford Street.