Healthcare marketing is a closed book to most of us although we probably know a doctor or two who attends 'meetings' somewhere nice and warm, paid for by a big pharma company.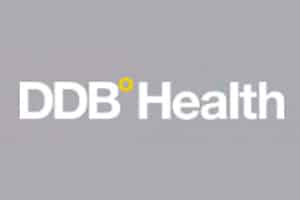 In terms of ads it's famously high margin and now Omnicom is forming DDB Health, combining healthcare agencies AgencyRx, Flashpoint Medica, Synergy and DDB Health's Germany and Paris agencies with new offices in London, New York, Philadelphia and San Francisco. Rival Publicis Groupe recently collected its healthcare offerings together in Publicis Health as part of its reorganisation into four 'hubs.'
Rather confusingly Omnicom already has its CDM Group, which it claims is the biggest healthcare network in the world. Former CDM president Josh Prince will head the new network.
Prince says: "DDB Health will stand for using creative as a force for good health. We have incredible, inventive healthcare people in the agencies we're bringing together. We have a real digital-first outlook, and the work to show for it.
"We have brave clients that are innovators in their own right, making important, life-changing therapies. Together we can solve complex problems for doctors, patients, and brands."