Greater clarity on rebates and agency business models are key to the level of trust between brands and media agencies, according to a new survey by media management consultancy ID Comms.
The ID Comms 2016 Transparency Survey found that globally more than 70 per cent of advertisers and agencies believe that the way an agency manages rebates was the most important factor in the level of trust that advertisers have in media agencies.
US respondents rated "how the agency makes money" as most important at 81 per cent while agency respondents tied "how the agency trades with media vendors" and "how the agency manages rebates/AVBs (agency volume bonuses)" as the most influential factors in determining advertiser trust at 67 per cent.

The findings are based on responses from 140 senior executives at agencies and advertisers including marketers from brands spending an estimated $20bn each year and responses from all the major media agency networks.
US clients were slightly more positive about the current levels of trust with 61 per cent describing them as "average", 26 per cent as "low" and 13 per cent as "high". By contrast some European marketers were very negative with 14 per cent saying trust levels were "very low" and 22 per cent describing them as "low".
The study also enables comparison of these marketer responses with those of agency executives, who stated that the areas important to the level of trust that exists from their clients include "how agency group buying/share deals work" at 62 per cent and "how the agency manages client data and uses it for decision making" at 52 per cent.
Both sides acknowledge the importance of establishing a trusted relationship between client and agency with the vast majority (77 per cent) agreeing or strongly agreeing that a close relationship with external marketing agencies will "tend to deliver a stronger marketing performance."
Agencies were more optimistic about the future prospects for relationships while also recognizing the challenges facing the business with 39 per cent expecting things to get worse compared to 38 per cent who thought they would get better. 23 per cent said it would remain the same.
Among clients the outlook was more sceptical with just seven per cent expecting trust to increase "a lot" compared to 15 per cent for agencies. US advertisers were even more hesitant than their European counterparts, with 17 per cent expecting trust in media agencies to reduce "a lot" compared to 11 per centy for European-based executives.
Specific advertiser responses include:
"The lack of transparency into holding company operations and whether agencies are acting as true agents or principals is at the heart of why I see trust in decline. In addition, programmatic buying and the inherent arbitrage and inability to 'follow the money' create distrust."
"As media agencies lift the curtain (a little) around programmatic fees and why they exist, and man up to the media validation challenges they face, together we can productively start working on better solves and regain some lost trust."
"I think the strategic comms planning teams of media agencies will rely upon strong trusting relationships; however, it is trading operations within media operations where trust is weaker – with clients left to shine a light into where their money goes and what impact it makes."
Media agencies said:
"Smart clients will sit down and talk about transparency with their agencies and thrash it out but this must include fair remuneration."
"The best media agencies have the capacity to be at the heart of change and business transformation. The smart and enlightened clients get this. They don't spend hours pouring over the minutiae that makes little difference. As the strategic guidance that ad agencies provide continues to dwindle, the trust between advertisers and [media] agencies will need to increase.
"I am seeing signs of clear distrust between advertisers and the walled gardens, particularly Google."
"I think this depends on the agency. I think the ones that are struggling with trust are the group agencies. The independent agencies don't have this issue. The group agencies know this and have to do something to be more transparent."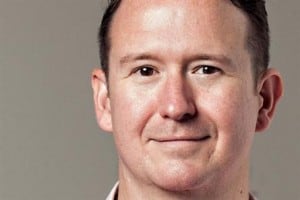 ID Comms chief strategy officer Tom Denford (left) says: "We want to show how transparency in its broadest sense, as a business principle, can deliver benefits for both advertises and their agencies. The challenge is that, as this survey clearly shows, issues such as transparency in planning and data, all of which are critical to a trusting relationship, are overshadowed by advertisers' concerns around the business models that have been adopted by the big agency groups.
"An advertiser that has a strong and transparent relationship with their agency, including a transparent and fair payment model, best-practice contractual language that protects their interests and a clear view of how their budgets are traded by the agency is most likely to build a trusting partnership for the benefit of both parties, including longer tenure for the agency and an increasing willingness to reward them when they deliver business value."
The survey was conducted between 24th February and 4th March 2016. Agency respondents came from all six major holding companies as well as key independent media agencies from USA, UK and Germany.
65 per cent of respondents were based in Europe, 25 per vent in the US and ten per cent in the rest of the world.