They say adland used to be like showbiz and, just as lots of people from the UK's great age of high-rating showbiz TV programmes are dying off – most recently Ronnie Corbett of 'The Two Ronnies' fame – so are some of the more exotic inhabitants of adland.
Peter Marsh, a founder of agency Allen Brady & Marsh nearly 50 years ago, has died. Marsh (below) was a former thespian (he was once married to Pat Phoenix who played Elsie Tanner in Coronation Street) who found a more productive stage for his talents in advertising. He used to have various stage thrones from the Royal Shakespeare Company scattered around his office and home even though he was never likely be cast as Henry V.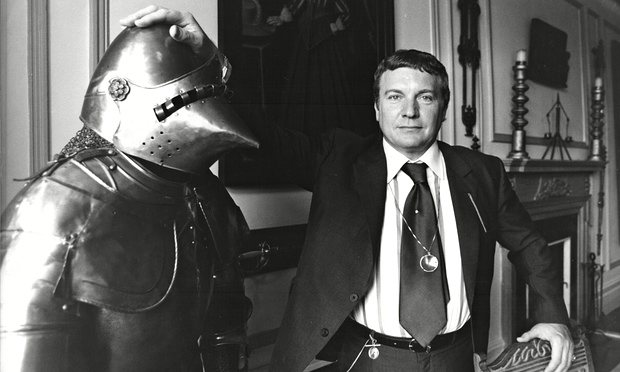 But his agency, famous for its jingles penned by co-founder Rod Marsh ('Secret Lemonade Drinker' for R. White's, 'The pint that thinks it's a quart' for Whitbread Trophy) was highly successful for a decade or more, unleashing Jimmy Savile on behalf of British Rail ('the Age of the Train') and persuading Ernest Saunders to switch the Guinness account from J. Walter Thompson. Saunders, of course, was later jailed for his part in the Guinness share-support scandal. At the time of the account move JWT was the UK's largest agency and still revered in some quarters. Moving an iconic brand such as Guinness to upstarts ABM was regarded by many as close to sacrilege.
It was all a bit too good (or otherwise, depending on your point of view) to last and Marsh eventually sold the agency to Frank Lowe's Lowe Howard-Spink. The two agencies had shared the Whitbread account, Lowe with Heineken. This caused no end of amusement at the time. Lowe was as much a larger-than-life character in his own way as the very different Marsh and it seemed unlikely that the two would be soul mates. It seems to have worked as well as these things do and Marsh decamped with his money.
Talking to Marsh was rather like sitting in the stalls on the end of an actorish soliloquy and he was never particularly popular in the business. ABM's output seemed the antithesis of what most people admired about creative British advertising of the era; CDP, BMP, Saatchi & Saatchi and, indeed, Lowe Howard-Spink. Marsh was also, as you might expect, a relentless publicist and self-selected spokesman for the business, popping up here and there to 'defend' advertising in a way that infuriated his peers who never regarded him as un homme serieux.
But he was a 'card,' as Arnold Bennett had it, and also a formidable entrepreneur. His roots were in the north west and early on in his ad career he copped a huge bad debt when an early client and heavy TV advertiser, a carpet maker I seem to recall, went bust. Marsh and co. paid it all off and went on from strength to strength.
As he would often remind you.
Update
I'm told that Marsh hailed from Hull, which is not in the north west, rather the East Riding of Yorkshire in his day.