David Patton is CEO of Grey EMEA, managing 2000 people in 27 countries across the region and focussing on building a strong creative and commercial culture. He joined the WPP-owned agency seven years ago, initially as London group CEO, following 15 years at Sony. As Sony Europe's senior vice president, marketing, he was responsible for all Sony Electronics consumer and B2B marketing communications in over 40 countries. At Sony he developed an understanding and appreciation of what clients need and value from their communications agency, manifested in a number of award-winning campaigns including Fallon's celebrated 'Balls' for Sony Bravia.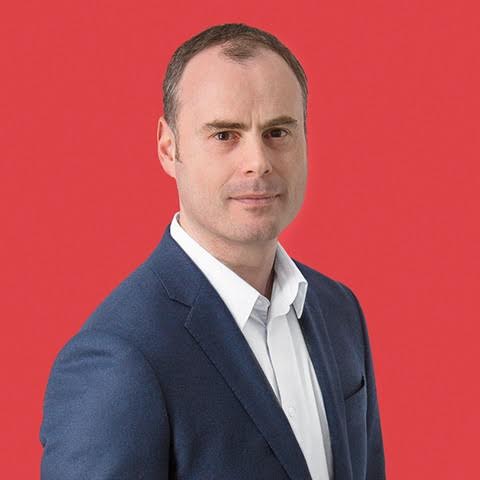 1/ Grey's creative reputation has been transformed in the UK and US. Is the same process underway in Europe, the Middle East and Africa?

2015 was a very strong year for Grey EMEA. We won 37 Lions at Cannes including three Grand Prix; we were awarded the Euro Effies Agency of the Year and we had record new business growth. In the UK the industry press naturally focuses on Grey London and the great job it's doing but across the rest of the region many of our agencies are putting in stellar performances.
Germany had its strongest year ever picking up loads of accolades for its 'Berlin Wall of Sound' (below) and Germanwings work on Skype. In Sweden we are a consistent top performing creative agency, in Denmark we are the most internationally awarded agency, in the Adriatic we won the biggest pitch the region has seen for five years and we have built a digitally driven creative powerhouse in Turkey.

We also brought in world class leadership in South Africa, Benelux, Berlin and MENA (Middle East and North Africa) with more big announcements to come in the next couple of months.
2/ Are you worried about the prospect of a British exit from the EU after this year's membership referendum? How likely do you think a 'Brexit' is?

It's not looking good is it? Personally I'm against an exit – I believe it'll be bad for business and, ultimately, bad for the economy. Anyone who argues it'll be a nice clean cut will be shocked and disappointed – it will be a very painful and expensive retraction with an economic aftershock that will be felt for many years to come.
So far as an industry we've been rather sluggish to engage in this issue – maybe the consensus is an exit won't have much impact for agencies but it certainly will for our clients and that's why we need to have a voice in the debate.
3/ What are the main issues affecting your business in the various regions you cover?
Wars, migration, oil and recession mean no two days are the same working across the EMEA region. However whilst these significant upheavals have forced us to radically challenge the way we work and how we structure ourselves they have also been important catalysts for positive change and have been the driving force behind some of the best thinking and most innovative work that's coming out of Grey. Compared to only five years ago Grey is a much stronger and sharper business.
4/ We hear much about agency brands being supplanted by holding companies, particularly in major global pitches. Are agency brands as important as they used to be?

The issue is overdramatised. Global companies will often go direct to the holding companies when running global pitches because they want more than a single agency solution. It's a sensible approach and for obvious reasons is an easier process for the client to manage. As for network agency brands being diluted that's nonsense. We operate in a highly competitive market in which all the players need to carve out their own unique identities. I can't speak on behalf of other networks but within WPP I can tell you that whilst we're all part of the same family and work exceptionally well together all agencies are also fiercely proud of their brands.
5/ In your period as a senior client at Sony you were associated with some famous award-winning campaigns, 'Balls' by Fallon for example. Are these kind of award-winning blockbusters still possible in the era of digital and 'big data?'

I suspect not. The Sony Bravia 'Balls' campaign was ten years ago. I think as a client if I was to put in a similar brief today and the agency response was a 90-second ad I'd be pretty upset. 'Balls' was a great campaign but it was for another era. Today's world is far more exciting!
6/You were a client for 15 years (senior VP at Sony Europe) but now you've been on the agency side for seven. Would you ever go back to being a client?

I loved being a client. I learnt a lot about good business, sales and finance and, of course, it gave me first hand experience of what it takes to create and launch big brands – which extends far beyond producing great advertising. As such, I genuinely believe my own client experience made my move to Grey an easy transition.
My time at Grey has flown by – I love working with the bright talented people here; their creativity and passion is infectious and there's still so much more for us all to achieve.
All said, I believe the experience of working agency side can make you a stronger client and vice versa. Although I fully expect some people would strongly disagree – now there's an interesting topic for you to cover..