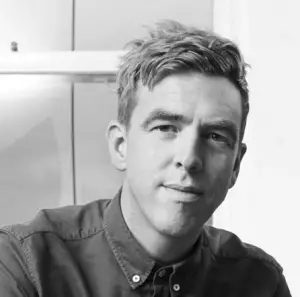 Four top managers at M&C Saatchi have bought a 30 per cent stake in the quoted group's London agency in a deal which values London at an estimated £25m. The deal has been effected by a company loan to CEO Tom Bazeley (left), chairman Tim Duffy, incoming CCO Justin Tindall, CSO Gabrielle Bell and managing director Tom Firth.
As such it's quite a vote of confidence in the London agency from the new management team. M&C in London has seen a string of account departures including Direct Line, Dixons, Transport for London and Virgin Holidays. The agency is believed to be on the Aldi pitch list.
Shares in M&C have been closely held by the original founders Lord Saatchi, David Kershaw, Bill Muirhead and Jeremy Sinclair. They've done very well out of it – not least by trading the Golden Square office which they, rather than the company, owned. But they're in or around the veteran stage now so a different structure was no doubt required.
It's likely that there'll be further changes as some of the vets step down. The company, as opposed to the London agency, needs to let the world know who's in charge. Is it PLC CEO David Kershaw or Worldwide (agency) CEO Moray MacLennan? MacLennan might have been expected to figure on the list of new shareholders.