Leading German content marketing agency C3 (Creative, Code & Content) has bought the UK's Seven to create what it claims is Europe's biggest content agency with a turnover of €100m and clients including Porsche, Weightwatchers, Fujitsu, Sainsbury's, VW and Hyatt. C3 is backed by Germany's Hubert Burda Media. Germany and the UK are Europe's two biggest content markets.
Seven has had an alliance with Hubert Burda's Burda Creative for the past 18 months.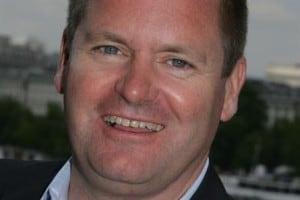 Seven CEO Sean King (left), who will continue in charge in the UK, says: "We are delighted to be part of the C3 Network – a brilliant fit with our own talented team at Seven – and are hugely excited about becoming the go-to agency for content marketing in Europe. As the sector continues to grow fast, having scale and access to unrivalled digital, creative and strategic talent will give us significant competitive advantage and drive success."
C3 managing director Gregor Vogelsang says: "We have been great admirers of Seven for many years. It operates in a hugely progressive market at the leading edge of the industry, so this deal marks a significant step in our strategy to build a truly global content marketing agency network."
'Content,' mainly online but also including customer magazines (where Seven started) is now reckoned to account for a quarter of the $20bn spent annually on UK marketing.