Laurence Green is a founding partner of 101 whose clients include GAME, innocent, Scottish Widows, Tango and Wagamama. He was previously co-founder and chairman of Fallon London, twice winner of Campaign magazine's 'Agency of the Year' title.
His 25 years in the business have all been spent agency-side, working on some of the world's greatest campaigns and brands: from Stella Artois to Coca-Cola, Sony, Cadbury and the BBC.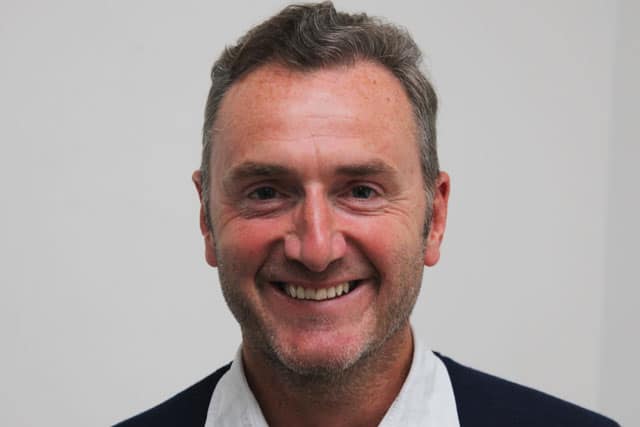 Desert Island Ads
I love ads. I know that's unfashionable, but the creative reductionism they require is, for me, still the essence of great brand communication.
Like Hemingway's apocryphal "For sale: baby shoes, never worn," the best ones cram product, personality and even purpose into shortform storytelling that rewards the audience's attention and respects their intelligence.
Here's seven of my favourites.
Shackleton
There's some debate about whether this recruitment ad ever ran. If it did it's the greatest recruitment ad ever. If it didn't, it's the greatest 'scam entry' of all time.

Penn Tennis Balls
Product demos are boring, right? Seems no-one cc'd Fallon Minneapolis. My favourite tennis ball ad of all time.
https://www.youtube.com/watch?v=Ej0zj1klxsM
Secret Lemonade Drinker
I can still remember where I was the first time I saw this. Because my gran watched ITV while we watched BBC at home. (It was the seventies, you pretty much had to choose.) So this was what we were missing!
Levi's Drugstore
The Guardian's 'Points of View' made me want to work in advertising. 'Drugstore' made me want to stay in it. Still looks and sounds fresh twenty years on.

Holsten Pils Asshole
I think this was a very early Mother ad. The strategist in me loves how it repositions the drink-driver. A brand with a purpose before purpose became fashionable.

Nike Running
It's not the most famous Nike ad. But it's beautifully realised, and the one that still speaks to me when I'm running.
Blackcurrant Tango
For the idea, the script, the casting, the tracking shot but most of all for the jump jets. They don't make them like that anymore, because they don't dare to.