Paul Kreitmann started his career at BBDO Paris as an art director in 2006. He later joined DDB Paris. He has produced campaigns for brands including PepsiMax, Playboy Fragrances, Alka Seltzer, Winamx, Snickers and Volkswagen and is the founder and creator of Small Faces Comics. Paul sits on the bench of creative directors at Ogilvy & Mather Paris and oversees the creative direction of some of the agency's signature accounts including Allianz, Perrier and children's biscuit brand Prince.
DESERT ISLAND ADS
"Ladies and gentlemen, this flight for Puerto Rico will be landing shortly. Please make sure that your seat belt is securely fastened. On behalf of Air France and the entire crew, I'd like to thank you for joining us on this trip and we are looking forward to …"
This is it. A life-long dream comes true. It's only two buses, one small plane, and a boat away. A desert island awaits as I'm standing in front of a plastic cup with traces of tomato juice. I can feel the presence of my luggage just a few meters under my feet, crunched in between two suitcases in the airplane's baggage hold.
I didn't bring much.
A pen, a lot of paper, books, old movies, music, and…ten ads
(I knew I should have brought a knife or something. Whatever.)
FEDEX – CAST AWAY

Because I wanted to bring a Fedex spot with me and this one couldn't be more à-propos. It is part of a decade-long tradition from Fedex of celebrating ultra-efficient American humour.
LEVI'S

Magnetic, bold, and funny. You expect Tom Waits to come out of the bushes at any time. It's one if the ads that made me want to do this job, and probably the most powerful small piece of film Gondry's ever made.
TATE BRITAIN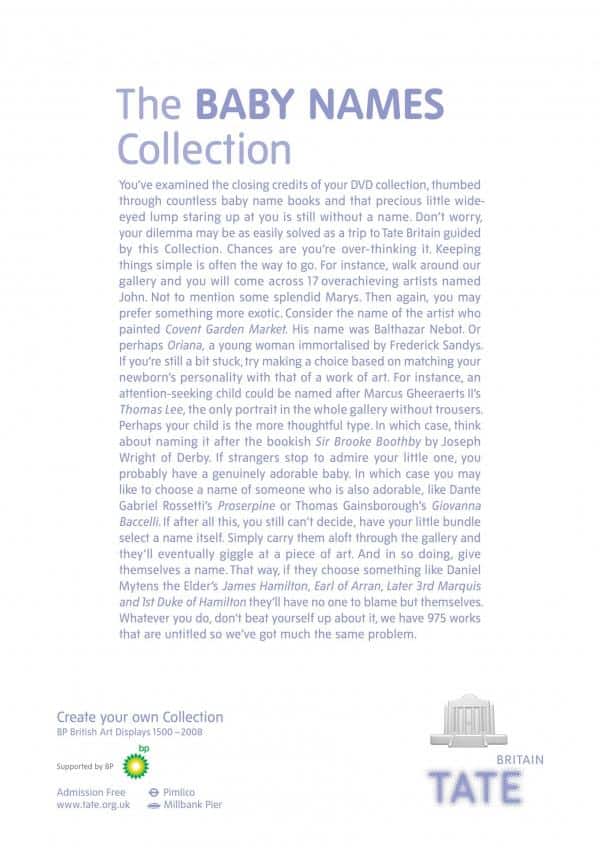 Sure I have books, but these prints are able to immerse you in a story and a tonality like only a few long stories can.
TIDE – STAIN

Because I'll have nobody with me to make laugh, and you need to laugh. And this one does it for me every time. Every. Time.
The actors are perfect and the stain couldn't sound more stupid. Love it.
GUINNESS – SURFER

If I could only take one spot with me it would be this one. It hasn't aged a bit (if you put aside the 4/3 format) and it continues to inspire me for its use of voice over and sound design. And I might not get Guinness on the island but there sure are waves. That's something to wait for.
AGENT PROVOCATEUR

So what? It might get lonely on the island at some point. Anyway, it's an ad that resonated with me as a teenager, it's utterly sexy and pretty funny, and I love the use of the crazy old lady that makes it unique.
PLAYSTATION – MOUNTAIN

If I get nostalgic for crowded streets and stinky Parisian subway compartments, I can always plunge back in this classic crowd-movement ad. Smells like 2000 but perfectly executed and the music is incredible.