News
Kemp Little: why marketers need to front up if they're flogging not vlogging
The use of video bloggers or "vloggers" to endorse products in their vlogs (through platforms such as YouTube) is becoming an increasingly prevalent online marketing strategy. As online personalities become more influential, vlogging is an effective way to influence consumer purchase decisions.

However, the incorporation of marketing material, in whatever form, into a vlog, will in most cases turn the vlog into a form of "marketing communication" to which certain rules apply in the UK. In response, the Committee of Advertising Practice (CAP) has recently issued guidance to help vloggers who feature advertising content in their vlogs understand and comply with the relevant rules applicable to marketing communications set out in the UK Code of Non-broadcast Advertising, Sales Promotion and Direct Marketing (CAP Code).
The rules require marketing communications to be obviously identifiable as such (rule 2.1), to make clear their commercial intent, if that is not obvious from the context (rule 2.3), and require marketers and publishers to make clear that advertorials are marketing communications; for example, by heading them "advertisement feature" (rule 2.4).
These rules have traditionally been applied in the context of standard offline and online advertising. However, we now see the scope of the rules expanding as marketers continue to turn to new and emerging technologies in order to capture new audiences. As a result, the boundaries between advertising and personal editorials are becoming blurred and both vloggers and marketers need to be aware of how they can work together legally.
The guidance starts from the basic assumption that any mention of a brand during a video blog is an independent decision of the vlogger as the "publisher." However, the rules require that where the vlogger has a commercial relationship in place with a marketer, viewers need to be aware of this fact, so they can make informed decisions about what they're being told. Marketers cannot assume that viewers' familiarity with ad campaigns in other media will mean they automatically recognise advertorial content delivered via what might otherwise be considered a 'non-promotional vlog'.
The guidance has been welcomed by the vlogging community following the Advertising Standards Authority's (ASA) landmark 2014 ruling against vlogs featuring Oreo biscuits, which left vloggers and marketers alike in a state of uncertainty. A number of British YouTube stars produced videos showing them taking part in the "Oreo Lick Race" challenge (post ruling version below – German?), but their videos were banned because the ASA found the advertising campaign to be in breach of the rules. The videos didn't clearly indicate that there was a commercial relationship between the vloggers and the advertiser before viewers clicked on the content or clarify the extent of the advertiser's involvement (both in the creation and funding of the videos).
As a result of the Oreo ruling, the ASA now places an obligation on the marketer, and by extension the vlogger, to be transparent and clearly disclose the fact that they're advertising by the use of suitable labelling (such as "Advertisement;" "Advertisement Feature" or "Promotional Feature").
The Oreo ruling isn't the only example where the ASA has taken action against vlogs; the ASA also banned a video featuring vlogger Ruth Crilly giving makeup tutorials because the video did not sufficiently clarify that it was sponsored by Max Factor makeup (credited Crilly below).

The guidance looks at several non-exhaustive scenarios where vloggers and brands might work together, and gives practical advice as to how the CAP Code rules might apply to each, including whether overt labelling of the vlog as an advertorial would be required. The vlogging scenarios are identified as:
Online marketing by a brand
"Advertorial" vlogs
Commercial breaks with vlogs
Product placement
Vlogger's video about their own product
Editorial video referring to vlogger's products
Sponsorship
Free items
Rule 2.4 deals specifically with "advertorials," which are defined by the CAP Code as 'an advertisement feature, announcement or promotion, the content of which is controlled by the marketer… in exchange for a payment or other reciprocal arrangement.'
In the context of advertorial video blogs, CAP's remit relies on the existence of two elements: the marketer having a sufficient degree of editorial control over the content of the video, and payment (which need not be financial). If both of these elements exist, the result would be an advertisement feature and would need to be labelled as such.
It's hoped that this latest guidance from CAP will help to clarify the application of these rules for vloggers and brands. However, it is worth noting that CAP has left it fairly open to marketers and vloggers to determine how best to ensure advertorial content meets the guidelines. They have not specified any 'one way' of labelling an advert within a vlog; vloggers and marketers therefore have the ability to label advertorial content in such a way that fits in with the style of the advert, or the vlogger's personal style, provided it is suitably overt.
CAP's call for greater transparency may be necessary to ensure ads across all digital platforms remain fair, decent and honest, and so that consumer trust in vloggers is not abused, but some may argue that the need to include overt labelling of advertising within the headlines of videos will lead to less views.
Importantly for vloggers though, by being upfront with viewers they are now able to build a fan base from the material they produce, without being unfairly criticised for the fact they're being controlled by marketers.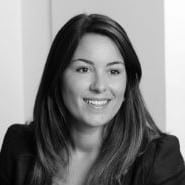 Emily Featherstone is an associate at technology and digital media law firm Kemp Little.