Paul Snoxell is creative director of Partners Andrews Aldridge. A copywriter by trade, Snoxell has been a creative director in direct, digital and integrated agencies for over 14 years. He's spent more than seven years at Partners Andrews Aldridge, working on integrated global campaigns for the likes of Rolls-Royce, BMW and Santander. Partners recently opened an office in New York.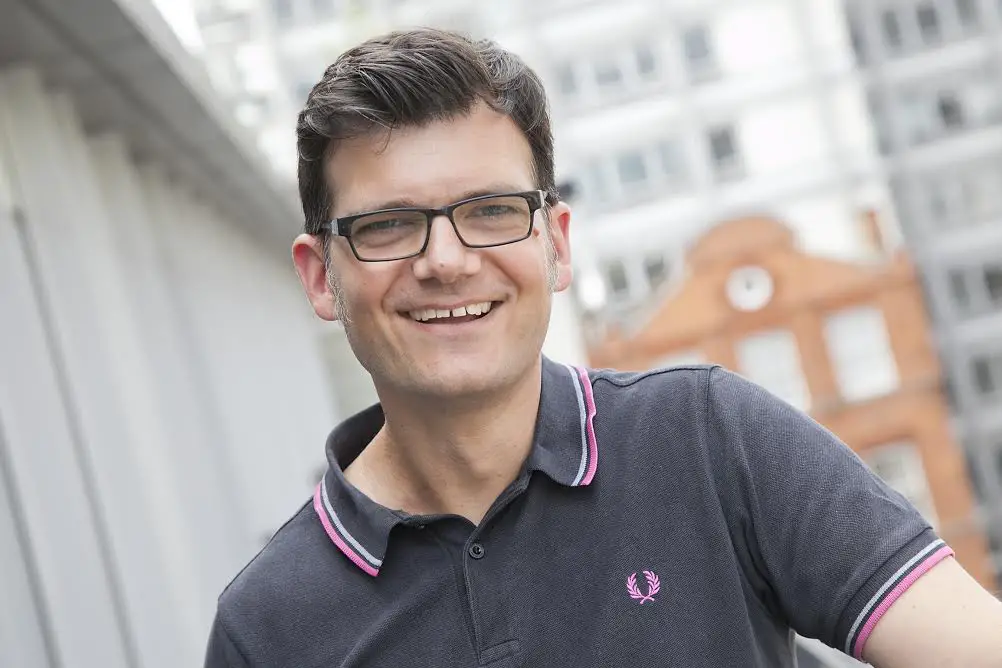 Desert Island Ads

This list divides neatly into half. The first five are the ads I remember from my childhood, before I fell into this benighted industry at the ripe old age of 18. The second, well, I'll let you work it out. They're all in chronological order, so like Kylie, let's step back in time…
Municipal Swimming
I'm starting with not an ad. Yet it's one of the most powerful and memorable pieces of communication this country has ever seen. If you went swimming at a council-run pool in the seventies and eighties, you'll know this one off by heart. The combination of archaic language and seaside postcard illustrations made it irresistible to read. And if you were 16 or younger, impossible to contravene.
Health Education Council
When we moved out of our old Victorian school into a neo-agricultural shed at the end of the field behind my house, what struck us kids most was this new poster in the dinner hall. Never before have so many 'eurghs!' been uttered in one instant. Over 40 years later its power is undiminished. Brutally efficient writing by Charles Saatchi, great typography, and you haven't even noticed that it's mono, have you?
Rowntree's Fruit Pastilles 'Basketball'
This was my favourite TV ad when I was a kid. I goggled at the basketball skills, was eaten up with envy at the insouciance of the boy, but most of all I loved the Presley-esque 'Uh-huh-huh' at the end of the jingle. (We need more jingles in our lives, IMHO.) What I wasn't to know when I first watched it was that I would end up working with its creator, George Foster, who remains one of my best mates. Despite the fact he now lives in Wales.

Chanel No.5 'Share the Fantasy'
Forget Apple, disregard Hovis. In terms of visual power, this is Ridley Scott's finest TV commercial. Beguiling, brittle, beautiful, it single-handedly announced the eighties and the super-slick aesthetic that would come to define the decade. The enigmatic dialogue may not be in vogue now (no-one says boom! or recites the proposition). And it's all the better for it. If I had made it, I would have left the industry, knowing I'd never beat it. In a way, Ridley Scott did the same.

Heineken 'The Water in Majorca'
Carling, Fosters, Holsten Pils, Castlemaine XXXX, the roll call of brilliant British beer advertising in the eighties is long and noble. I could have chosen one of twenty classics, but this is my winner. Created by Adrian Holmes and Alan Waldie, directed by Paul Weiland, the set-up is familiar yet the pin-sharp script elevates it way out the ordinary. The comic performances are spot-on. And the twist at the end is the kind of thing that would be killed today for being 'cheesy'. Which is plainly bollocks.

Epson 'Umm-err'
In my first agency job I was the runner, tea-maker, PMT ninja and body copy operative. That's right, my CD wouldn't let me touch a headline until I proved I could write. In-between scribbling CIs (ask your Dad) and marking up galleys (again) I read this full-pager in The Times (written by Kevin Baldwin). I couldn't make it to the end the first three times as I was laughing so hard. Then I pinned it above my Olivetti and stuck on a Post-it saying, 'There is glory in body copy'. I wasn't wrong.
(This is also in Ben Kay's top three. And although he's a Gooner, he does know a bit about writing, so I feel vindicated in some small way.)
(Excerpt – page 100 of the 1988 D&AD (it won that year's pencil for copy).
"I remember you!" I said. "You're Sid Hyde from Cockermouth! You're a game breeder, aren't you? And how's your wife Shirley getting on these days?"
"I'm not Sid Hyde," came the reply.
"Oh. Well in that case, you're surely from Sidmouth! You're getting cock-eyed, aren't you? And how's your breeding wife these days – on the game?"
That wasn't right either and I've still got the bruises to prove it.

 
Volvo 'Welding'
You can't claim to be a copywriter and not love David Abbott. In the Copy Book the white-haired one revealed that he read his copy to himself in a mid-Atlantic accent. His writing is often cited as a quintessentially British, but I think his very best work has that mid-Atlantic accent. It combines the snap and guile of Bernbach and Levenson with a deadpan charm that extends back to Amis and Wodehouse. And Ron Brown's art direction is impeccable.

Sony 'Balls'
There are only a handful of TV spots that have made me want to watch them again the second they've finished: Levi's 'Launderette', iMac 'She's a Rainbow', Army 'Sunglasses', and this. It's a brilliantly simple idea, a beautifully told story and stratospherically ambitious. Remember, this was done for real on the streets of San Francisco. Oh, and it made an international superstar out of sensitive folkie Jose Gonzales too. If you haven't watched it in a while, luxuriate in the 90-second version. It's mesmeric.
Visit Wales 'Wetsuit'
I'm not the kind of person to put my own work in a list like this. Mainly because it's not good enough. However, indulge me a little as I big up a piece made by my agency. It's direct mail. It's floppy direct mail. It's not even in an envelope. It's a square of 3mm wetsuit. The very same thickness you can wear off the coast of Wales in autumn, while everyone else in our coastal waters is struggling in 5mm suits. It's arresting, tactile, quick and the perfect product demo, despite the product being billions of tons of salt water. Tidy.

The Craft of Copywriting
I started with not an ad. And I'm ending with not an ad. Yet if you do one thing after making it to the end of this piece, get your hands on a copy of this book. I've owned six since my Dad bought me a copy when I got my first job in an agency. And they've all been permanently borrowed. It's witty, wise, illuminating and instructive. Although some of the details have dated a little, it holds many truths that will stay relevant forever. My only regret is that my current hardback copy doesn't have the original Gray Joliffe front cover. Shouldn't have lent my others out, should I?