By James Whyms
New Ciesco number crunching shows that Q3 2015 produced mixed results for the four largest marketing communications holding companies.
WPP's top line growth for Q3 was up 5.9 per cent to £2.9bn ($4.6bn), up 4.6 per cent on a like-for-like basis. However, WPP's net sales, the most meaningful and accurate reflection of its top line growth, grew 4.2 per cent. This was driven by organic growth of 3.3 per cent and net acquisitions accounting for 2.8 per cent, albeit dragged down 1.9 per cent by foreign exchange. Year-to-date (YTD), WPP's organic growth in net sales in 2.6 per cent.
Omnicom reported revenue of $3.7bn, down 1.1 per cent from Q3 2014, with strong organic growth of 6.1 per being reduced 7.2 per cent by forex rates, with net acquisitions having no impact. Omnicom's organic revenue growth was 5.5 per cent YTD.
Publicis had the highest reported revenue growth of the four companies in Q3, up 33 per cent to €2.3bn ($2.6bn). However, this figure is driven by forex gains (accounting for 12.5 per cent) and net acquisitions (accounting for 19.8 per cent) and hides almost non-existent organic growth of 0.7 per cent.
Publicis cut its annual organic growth target to one per cent from 2.5 per cent and the market showed its disappointment with its shares falling nine per cent, their worst one-day fall in seven years. Publicis has the lowest organic YTD growth with one per cent.
Interpublic Group's (IPG) reported revenue was up 1.3 per cent to $1.9bn in Q3. The company had the highest organic growth of the quarter with 7.1 per cent. Like its American rival Omnicom, strong organic revenue growth was hidden by the strengthening dollar, reducing reported revenue by 5.9 per cent, with net acquisitions accounting for just 0.1 per cent. IPG has enjoyed the highest organic growth with 6.5 per cent YTD.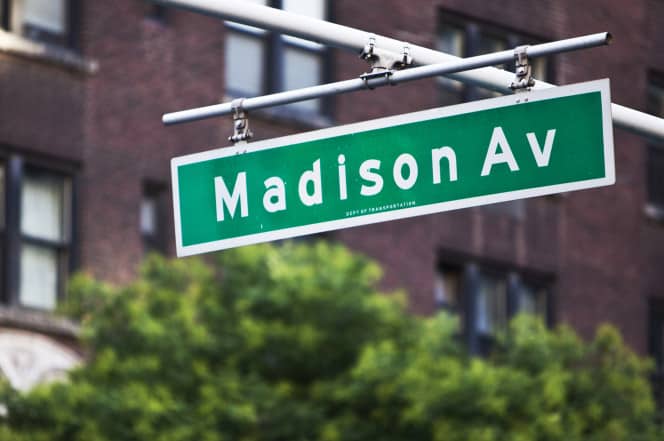 The two US-based companies, Omnicom and IPG, both performed well in the core markets of North America and the UK, with both experiencing strong organic revenue growth of over six per cent in these markets. Both also enjoyed strong organic growth in Asia Pacific. Publicis saw very little organic growth in North America and Europe, with both being under one per cent. WPP witnessed modest growth in the UK with 2.2 per cent but higher in North America with 3.7 per cent and Western Europe with 4.6 per cent. Overall there was no real regional trend in Q3 for the four holding companies.
Outlook
Additional pressures are placed on the advertising groups as big advertisers are increasingly seeking to save costs by cutting their media spending. The current media landscape has $30bn of media contracts up for grabs. These contracts are across a variety of sectors, some of the biggest including the automobile sector with Volkswagen, FMCG with P&G, Johnson & Johnson and L'Oréal, technology with Sony and entertainment with Fox.
Ciesco CEO Chris Sahota (left) says this is putting pressure on media agencies, which in turn have been offering price cuts or guarantees on media pricing, an aggressive and risky strategy that greatly increases agency exposure. CEO Maurice Lévy, blamed Publicis' poor organic growth on the fact that a large number of clients are downsizing or even postponing campaigns. Sir Martin Sorrell said WPP's rivals have been making "extravagant claims" about their prices to potential clients in order to win business.
To add a further challenge for the big four holding companies, the Association of National Advertisers, whose 680+ companies collectively spend more than $250bn on advertising and marketing, have hired two companies to investigate the "non-transparent behaviour" of the media-buying supply chain.
All of the above factors will impact the holding companies' performance. WPP maintains its organic net sales growth target of three per cent for the full year while Publicis has dropped its organic revenue growth target to one per cent. Q4 will be interesting as we start to see some of the impact of the media reviews. Some companies will want to put 2014 behind them and look ahead to the Olympics in Rio, US election, and European Football Championship in France next year.
Notes:
Source: All data obtained from WPP, Omnicom, Publicis and Interpublic Group of Companies' Q3 interim reports and presentations.
Organic Growth: the year-on-year increase or decrease in revenue from the prior period, excluding FX impact and net acquisition revenue
1: For WPP, net sales figures and organic net sales growth are used rather than revenue and organic revenue growth, as they show underlying trends more accurately, given the increase in both online media buying together with pass-through costs for data investment management.

James Whyms is an analyst at Ciesco. Ciesco is a boutique corporate finance advisory firm, specialising in the digital, media, marketing and technology sectors. Ciesco advises clients on mergers & acquisitions and corporate strategy.