Omnicom is upping the ante in the production wars by bringing its in-house production units into a new operation eg+ worldwide. Eg+ was formed by the merger of New York's E-Graphics and Hub Plus last year.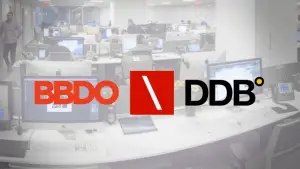 Omnicom cals the new operation a 'global implementation and production agency.' CEO is Paul Hosea, who ran E-Graphics. Omnicom says it will open satellite offices around the world. It already has a New York HQ (left) and outposts in London and Singapore.
This is part of a trend of agencies trying to bring quick turnaround stuff back in house away from the likes of Deutsche Post-owned Tag and various smaller rivals. Bring an end to 'de-coupling' as the jargon has it. Their spin is that they are responding to clients' growing need for more video content and the like – which no doubt they are – but the real impetus is to stop production money draining away. WPP has its majority-owned Hogarth in the field and Interpublic and Publicis Groupe also have their own operations.
This represents a real problem for the likes of Tag. Network-owned creative agencies hate being obliged to use in-house production units, valuing their often long-lasting relationship with production suppliers of their choice. But the pressure on both parties is growing. This may account for the seeming reluctance of former Tag duo Steve Parish and Richard Jameson to re-enter the field, although they have invested in some smaller operations.
It's quite reminiscent of the way the big agency networks responded to the rise of media independents, the last people to eat their lunch. In the end they bought nearly all of them.
Money will play its part in the battle with production independents too. It's not difficult for a big agency group to squeeze their margins by undercutting them, for a time at least.