IPA director general Paul Bainsfair has slammed the latest payment wheeze from some clients: bridging loans to tide agencies over as they wait for payment. Payment can be up to 120 days or even more these days.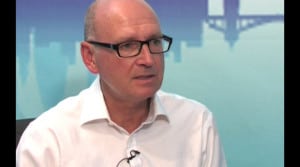 Bainsfair (left) says: "The upfront payment is used to get the production under way. To try and use this as a basis for a bridging loan that will be paid by the agency is rapacious behaviour." If these really are bridging loans, presumably the agency pays interest on them.
Unfortunately we don't know which client or clients are doing this or on what terms. Neither do we know know which agencies have been offered business on such terms (although doubtless we will soon). But such gambits seem to be a fact of life these days.
One reason may be that most big agencies are now owned by even bigger holding companies, in many cases companies that are bigger than most clients (and pay their CEOs more). So the client reaction is: they can take the financial stress.
The danger from the agency's point of view is that they'll make a film and the client will say: we don't like it so we're not paying the full whack.
Nobody seems willing or able to do much about malodorous client/agency relatioships although there have been several recent tries. Maybe Advertising Association chairman James Murphy should bang some heads together (the AA represents advertisers, agencies and media owners).
The problem here is that any such deal could look anti-competitive. For once, and we don't often say this, a court case might be required to establish what behaviour is fair and reasonable. That won't happen until an agency goes bust though.