It's been a good week for WPP; earlier today it announced winning Emirates' global account out of London (to be handled by a combo of Grey and Y&R among others, under the soubriquet Team Air).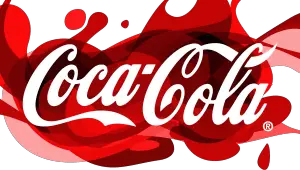 Now Coca-Cola has given its next big global campaign to three WPP agencies: Ogilvy New York, Sra Rushmore in Madrid and minority-owned Santo in Buebos Aires. Wieden+Kennedy Portland, which helped to devise the long-running 'Open Happiness' campaign, looks to be the biggest loser.
Coke recently hired Interpublic's UM Media as its lead media agency in North America, moving its $405m account out of Publicis Groupe's Starcom Mediavest.
Coke is taking a battering in developed markets over the weight-causing properties of fizzy, sugary drinks so it's no surprise that South American Santo, which has a formidable record in winning international business anyway, has emerged as the likely lead agency. Coke's biggest spend is likely to go into such markets. But it's no longer one of the world's very biggest advertisers as more of its effort goes into PR.
Ogilvy is obviously close to Coke's heart too. The agency gained a planning role in the recent Coke media review.