"In this age of the customer, the only sustainable competitive advantage is knowledge of and engagement with customers."
– David M. Cooperstein, Forrester Research, writing in 'Competitive Strategy in the Age of the Customer.

Over half of all UK adults own a smartphone. With the internet and a camera in our pockets, we're better connected than ever. Inevitably, this is changing the way consumers interact with brands and the way that brands deliver their messages. Consumers no longer have to passively receive messages, they can now interact and further engage with them through social media and physical interaction. Google writes that engagement is crucial to ensure that consumers take further action.
One industry that I have found to be excelling in the digital age is out of home, or digital ut of home as it is fast becoming. Out of home has evolved from tall stone obelisks in Egyptian times to posters, video screens and interactive digital screens.
Over the past few years, brands have been coming up with new ways to further engage people in their OOH efforts, whether physically through interactive billboards, such as the beer dispensing Carlsberg poster, or through QR codes and social media.
Let's look at some examples of out of home adverts that have interacted with their audience.
The first one on the list simply has to be the successful Battersea Dogs and Cats Home run by Ogilvy and Mather a few weeks ago. The digital billboard had a running video stream of a dog and was designed to produce an emotional response in the consumer.
However this campaign was a little different. If someone picked up a leaflet with a RFID chip in it the dog would interact and follow them around the digital screens in the shopping centre. The campaign encouraged the audience to interact further by pulling out their smartphones and turning to social media with pictures and tweets about the #lookingforyou campaign.
https://www.youtube.com/watch?v=jFJrrJgw5iw
Powerade's workout billboard engaged users by asking them to physically interact with the billboard. They could punch, lift and even climb the advertisement. Whilst this isn't a digital ad, it did cause people to take snaps and share on social, further promoting the brand and extending reach.

Uber worked with Rethink to create a successful interactive and digital ad to promote the Uber service. They installed a breathalyzer in Toronto, if the device said that you were over the limit and unable to drive, Uber gave a free lift home.
https://www.youtube.com/watch?v=Ijd1ik5yrIM
Lots of brands got on the eclipse wagon earlier this year. However the really notable campaign was from Oreo. Oreo had a real time interactive billboard in London's Piccadilly Circus. The biscuit moved in time with the earth moving around the sun – a pretty cool example of real time out of home that shows just how advanced the technology can be.

Enabling consumers to interact with out of home advertisements engages them and leads them into further action. These actions might include sharing on social, physically interacting or having the ad interact with the world around it. New technology is making out of home a very exciting advertising medium.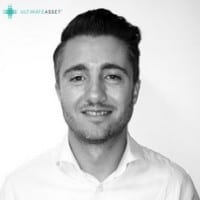 James Whitbread is head of traditional media at digital recruitment agency Ultimate Asset – @ultimateasset.