Alex Grieve and Adrian Rossi are the executive creative directors of AMV BBDO, the agency founded by David Abbott, Peter Mead and Adrian Vickers in the 1970s and the biggest in the UK and one of the most-awarded around the world for the past 25 years.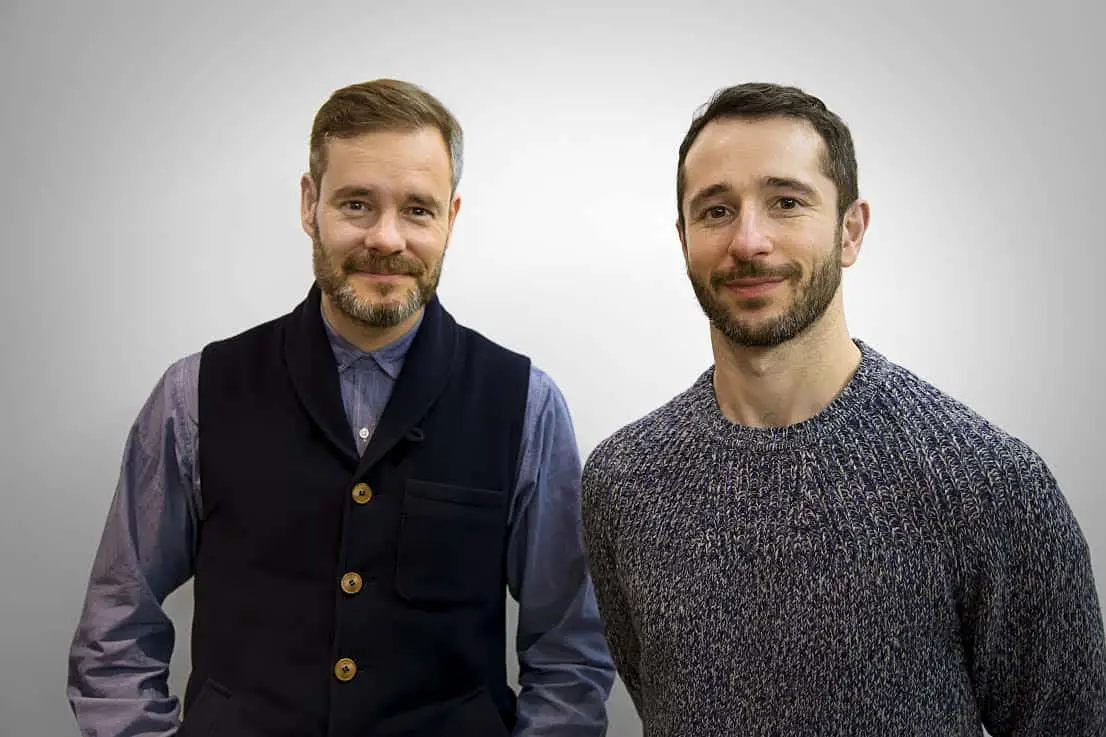 Desert Island Ads
Ever noticed how everything these days is described as great?
Boy bands. English midfielders who can actually pass the ball forward. Run of the mill TV period dramas about mills. Hamburgers.
But, of course, they're not. They are merely good. Sometimes very good.
Because great is the Rolling Stones. Great is Xavi. Great is 'House of Cards.' Great is blackened cod (the one you just had on expenses at Nobu to celebrate that 'great' ad you just did for anal bleaching cream).
So, we picked ten pieces of work that, in our humble opinion, are, undeniably, great.
Ads, that when we saw them, caused a little piece of our soul to die in admiration and respect and, above all else, pure, unbridled green-eyed jealously.
Here goes:
(in no particular order)
1. VW 'Snow Plough'
Think you've just written a great product demo? Think again. This will never be bettered.
2. Honda 'Cog'
OK, so there was a German art house film that looks, well, similar. But remember how it took your breath away when you saw it? Exactly.
3. Red Bull – Felix Baumgartner
So completely mind-bogglingly amazing they couldn't even be arsed to enter Cannes. There's confidence. (Also, just for a moment, try and imagine how many Grand Prixs it would have won).
4. Fiat Strada – 'Hand-built by Robots'
Best strap line ever written. Film's pretty tidy as well. In fact, it's so good you forget the car looks, hmmmm, not great.
5. Stella – 'Ice-skating priests'
Best strategy ever. Jonathan Glazer at the height of his powers. As a combo it's like prawns and marie-rose sauce (and they say the 70's were naff.)
6. Gatorade – 'Replay Project'
Done in 2009 and still the best content idea ever.
7. Unicef – 'The Tap Project'
Best charity ad ever. Full-stop (actually on the subject of Full Stop – that Budgen cartoon ad for NSPCC was pretty special, too)
8. Wrangler – 'Yellow Brick Road'
Another Glazer ad? Oh, go on then.
9. Apple – 'Here's to the Crazy Ones'
Every time you write a manifesto ad this hangs around the back of your brain silently mocking the paucity of your inadequate words.
https://www.youtube.com/watch?v=TM8GiNGcXuM
10. Sainsbury's – 'Christmas in a Day'
Forget penguins and that boy with the head in the box and 1914 truces. They're all very, very good. But this is great. Because it IS christmas. And, if you don't have something in your eye at the end of this ad, you have a heart of stone.
https://www.youtube.com/watch?v=49sKKbmuQCg