It's all go at M&C Saatchi with a raft of new hirings (and some departures) following the buy of Lean Mean Fighting Machine and the elevation of Lean Mean's Tom Bazeley as CEO of M&C London.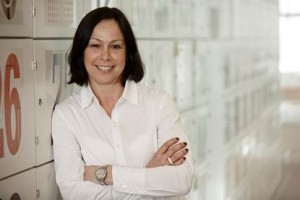 Now M&C has lured Michelle Whelan (left), managing partner of Leo Burnett's Arc marketing agency, to launch a new M&C shopper agency. The new agency, as yet unnamed, will start in September. Whelan joins in May. At Arc she worked on Tesco, P&G, Cadbury, Samsung, Sony, VW, L'Oreal and EA Games, among others.
The new shopper agency will target retail and FMCG brands as well as existing M&C clients. M&C has done well out of its non-advertising companies with direct and digital agency LIDA accounting for a large chunk of its profits.
M&C Saatchi group CEO Lisa Thomas says: "Understanding why and how and where people buy is increasingly more important to our clients and to producing brilliant creative ideas. Data and technology make this an even more exciting space to be. Michelle is bright, charming and knows Shopper inside out. She is the perfect person to lead our offer across the Group in the UK."
Whelan says: "Historically, shopper marketing has been on the periphery of agency and client thinking. In a world where every channel is shoppable, there is massive opportunity to create commercial advantage by connecting data, mobile, social, experiential and creative technology."
The main M&C agency had a rough 2014 with media equivalent billings falling by a third from around £200m to £125m following the loss of major accounts Dixons and Direct Line. But the 'nothing is impossible' boys and girls seem undeterred, as they expand merrily away.