A few years ago it would have been a brave sommelier who included a bottle of English sparkling wine on their list. Today the opposite is true. It has become a must-have for the best restaurants and bars. Equally, a wide selection can be found in top retail stores like Harvey Nichols, Harrods and Fortnum & Mason. The price is comparable to that of Champagne and the quality is often better.
English fizz is not only good but it is stylish too. It is no longer consigned to rickety tables at the local village fête. When I planted a vineyard in Kent in 2007 I was convinced that the South of England could one day become recognised as a centre of viticultural and winemaking excellence. But I could not have imagined that in just a couple of years my own wine, Herbert Hall, would be stocked by the likes of The Café Royal, The Ivy, Bibendum, Le Caprice and others. It was even featured in GQ Magazine.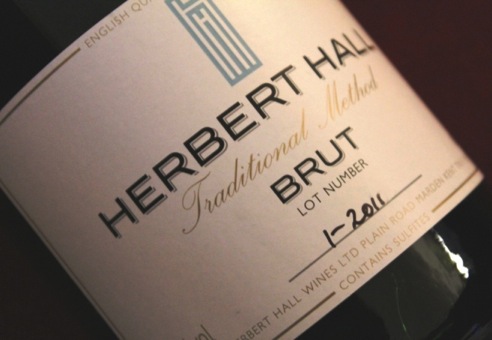 The industry's success has been driven by a leap both in quality and branding. Fresh, clean, designs speak of finesse and modern English elegance. Herbert Hall was conceived as an 'artisan' brand – but only in the sense that a Savile Row suit is 'artisan' – the best of fine English craftsmanship with attention given to every handmade detail.
As Malcolm Gladwell might have said – English wine has 'tipped'. It has gone from obscure novelty to the mainstream. But there remains one small albeit persistent issue that increasingly jars with the hard-won sophistication of the product. And that is the name: 'Sparkling Wine'. Many people think it fails to deliver a sense of the product's unique quality and attributes in the way that the term Champagne does for the sparkling wines made in Northern France.
Indeed it is a conundrum that taxes the finest marketing brains the English wine industry has to offer. A couple of producers have come up with their own unilateral suggestions for a generic name but neither has caught the imagination.
Just as English wine morphed from slightly embarrassing hobbledehoy to Belle of the Ball so perhaps the term sparkling wine will eventually shake off its somewhat 'Non-U' status. But until then it remains open for a creative advertising genius to settle down with a large glass of English fizz and to think up a name to describe it. If they succeed they could carve themselves a place in winemaking history.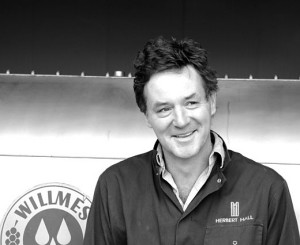 Nick Hall (left) worked for Marketing Week and Grey International in the 1990s. He left London ten years ago to become a winemaker in Kent. His award-winning, Herbert Hall sparkling wine brand quickly achieved cult status and was picked by the Wall Street Journal as one of the top ten sparkling wines in the World. It has been a leading force in the shifting perception of English sparkling wines from curiosity to premium.