Ad production seems to be the latest battleground for agencies with the growth of big international forces like Tag, owned by Deutsche Post these days, and local players like Network in London which works for Morrisons and Dixons.
Production is a good way to buttress your profits when clients, usually via their procurement departments, are grinding down fees and commissions. Which is why ad giant WPP has print-based Hogarth and film-based Gramercy Park.
Now it seems that confectionery and snacks giant Mondelez International is moving all its ad production into Tag, which is concerning some of its multifarious agencies anxious about their margins. Mondelez itself has been under price pressure; a recent attempt to up its prices has failed to stick.
Apparently ad production work – who exactly did it and billed it – was one of the bones of contention between Omnicom and Publicis Groupe in their failed merger negotiations.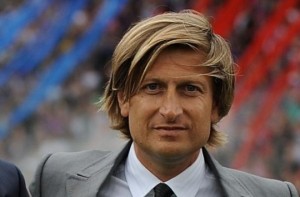 So it's an interesting area and it may be about to become more so as former Tag boss Steve Parish (left) considers his long-awaited return to the fray. Parish, who's been pretty busy recently as co-chairman of Premier League club Crystal Palace (he's been trying to find a manager and finally has in the combustible person of former manager Neil Warnock) is rumoured to considering buying a stake in production house Oliver.
Oliver specialises in providing bespoke ad production for advertisers, usually in the form of in-house studios. It works for AXA and Starbucks, among others. Which is interesting, because this is where Parish came in at Tag although his Tag provided such facilities chiefly for agencies. It was a key partner when Johnny Hornby set up CHI & Partners.