Ah, Cannes, the week of the year that brings out the very best and very worst in the advertising industry.
Whether you're there or not, you can't escape it. Particularly now when no-one working in 'adland' can go more than five minutes without burying their head in social media.
Over the next week, you'll encounter various approaches to Cannes. Some you'll agree with, most you won't. Others you'll just find sickeningly sycophantic. But if you went out trying to spot each of these Cannes personalities, chances are you'll hit Croissette Bingo pretty quickly….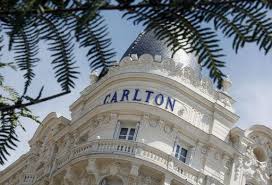 The Schmoozers: These guys are out there to drink rosé on the Carlton terrace, seduce clients and tell the world how well their agency is doing. They might sneak in a few conference calls in the morning, but 90 per cent of their Cannes experience will involve shadowing existing clients, pestering prospective clients into handing them more business "when our sister agency already does such a great job on your brand in Venezuela" and bitching about the industry with their old creative director.
The only time they'll go near the Palais (where the Festival is actually held) is if their network chief is speaking there. Or if they need to flag down a cab before a dinner up in the hills.
The Production Companies: They're cool, they're trendy, they just look like they belong in the Cote D'Azur. They know the coolest restaurants, the best little parties that everyone will take another couple of years to discover, and they're spending the Friday on one of those big yachts. And yet somehow they're still getting business done.
You want to join them, but during the day they'll be up in the hills sunning themselves in some exclusive villa, and in the evenings they'll be at one of those beach parties that only your creative director has a ticket for. You've got no chance.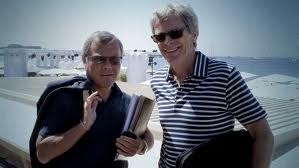 The Global Heads: The big cheeses. They'll be staying in the Carlton, the Majestic, or one of the other glamour haunts. They'll be over for a global board meeting or three, and even though they've convinced themselves to ditch the tie, they can't quite bring themselves to lose the suit jacket too. They'll be on stage at some point, maybe as part of a panel or to introduce their company's 'inspiration session', whilst in the evenings they'll manage to engage in three simultaneous conversations on the Carlton Terrace, buy a magnum of rosé for a client and keep typing away on their Blackberry all at the same time.
The Worker Bees: Usually PRs, bloggers, brand managers or those working for festival sponsors or the Cannes Lions itself. They'll be in the Palais each morning, beavering away on laptops trying to turn every speaker quote into something profound and interesting. In the evening, they'll be drinking heavily, trying to catch up on the alcohol they've forgone during the day.
By Wednesday night, they'll have to make a choice – they can either a) go easier on the rose to ensure they can still type coherently during the rest of the week, b) convince themselves what they've already written is gold, cut back on the rest of the week's copy and take advantage instead of every free beer that Cannes has to offer, or c) plough on doing both until the end of the week, and suffer the consequences afterwards (N.B. I fall into this category, and due to an intense fear of missing out and a horrifically guilty work conscience, always end up choosing C. It's fair to say my weekends in July are pretty mellow).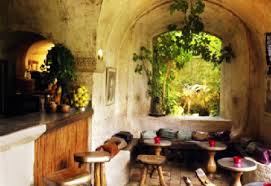 The 'Been There, Done That' Creatives: Remember the good old days when epic British TV ads dominated at Cannes and you didn't have snotty little bloggers bitching about what the Festival has become? These lot do. They're out in Cannes for the latter half of the week – enjoying long lunches at the Colombe D'or with those aforementioned production companies – and effortlessly handling Cannes at a pace that seems impossible to those rushing about manically in the main arena.
They care about the work, they really do, but the first time they get to sit down and look properly at the winners won't be until they're back on home soil, and someone has found them their Cannes Lions online log in.
The 'Look at Me' types: It's 7:30pm in Cannes. The sun is just going down and the views are magnificent as the industry relaxes with a cold beer on a luscious sandy beach. How do we know all this? Because someone – whether they're a Lion-winning creative who's in the south of France for good reason or a jammy exec who somehow scored a ticket because at one point it looked like his client might be going – will be posting pictures on their personal Twitter and Facebook feeds every 15 minutes.
Do they have a clue how much everyone back at the agency hates them? Not really. Would they stop doing so even if they did? Probably not.

The 'I don't care about Cannes' brigade: Even worse than the 'look at me' types in Cannes are the 'look at me' types who aren't in Cannes. They haven't made the trip to the South of France and want everyone to know about it. To them, Cannes is a giant waste of time and money, and they'd never dream of going, even if it was offered to them (which it isn't). In fact Cannes Lions is so far down on their list of priorities that they're going to be spending the entire week telling you so. And anyone who does pop up on their newsfeed tweeting about the festival will be met with a derisory "oh you're out there too? We're not sending anyone this year as we have far too much on and actually want to focus on doing great work instead."
The fact that the work they're staying home to do is some dry nondescript campaign for an overly demanding client, whilst the people they're mocking are out in Cannes because they've created some of the most effective and awe-inspiring creative work this year will not register with them above their own sense of smug self-importance.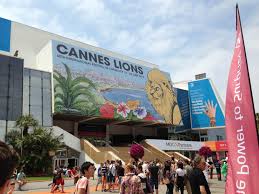 The Cannes Lions Junkies: Not the Cannes junkies, but the Cannes Lions junkies. There's a big difference. These guys can't wait for the parties, the Gutter Bar and the mayhem of the Carlton Terrace, but what they're really looking forward to is to spend a week engrossed in amazing work, listening to inspiring lectures and celebrating the very best that our industry has to offer. They want to meet likeminded creatives, find out about the latest technology and theoretical developments that will impact their work, and track down the very best in the business to quiz them on how they'd get a client to sign off a groundbreaking idea that they've as yet struggled to push through.
They'll just as likely to be drinking at the Palais terrace or Google Creative Lab as the Carlton, speaking to as many new people as old friends they used to work with. They won't be surprised by what's won at the awards because they'll have already checked out the best work, and they'll return home wanting to change the world.
I've left the above category until last for good reason. Despite my tongue-in-cheek take on it all (and in case my bosses are reading and currently wondering why the hell I've got a ticket, I can assure you it all is tongue-in-cheek) I love Cannes. It's a week in the year where we celebrate the power of creativity, take stock of where the industry is heading, and leave with our heads held high (once the hangover vacates anyway), empowered to spend the rest of the year pushing boundaries and desperate to do great work.
And whilst there's a lot of bluster that goes with it, those falling into the final category make it all worthwhile. Creative types of all ages and positions congregating in one place all sharing the common goal of wanting to do better work.
The problem I've seen with it all is that so few of those in the final category appear to be British. Over the past few years I've encountered countless young creatives from Denmark, Colombia, Thailand, Romania and other such places at Cannes, many of whom have paid out of their own pocket to head over to the Coissette to learn from and be inspired by the best. When it comes to the UK, I've mainly met pissed-up senior account men who think that a Titanium Lion is a special edition chocolate bar. We then all return to the UK demanding to know why it's the other countries that are winning all the Cannes Lions and not us.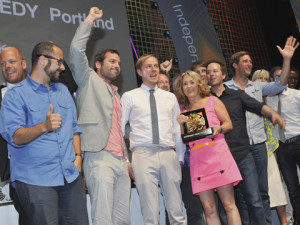 It's why I'm very excited that our social media specialists at Jam are sending a group of young people from their creative department this year. It's a chance for them to be enthused and inspired – to become the Cannes junkies that make the festival and the industry great. Hopefully we'll be meeting similarly like-minded folk from these shores out there.
(Matt Williams will be reporting for MAA from the Cannes Lions)