Betting firm Betfair is running a new campaign through WCRS, 'This is Play.' to tie in with the World Cup and it features, as it would, a giant table tennis-playing octopus.
So far so good, why not?

But you don't just make an ad these days you need social media buzz and all the rest of it so what better wheeze than to transport your giant octopus through central London (pretty busy most of the time) and have the truck break down 'by accident' at Oxford Circus (possibly the busiest intersection in Western Europe if you count pedestrians, which Betfair obviously did).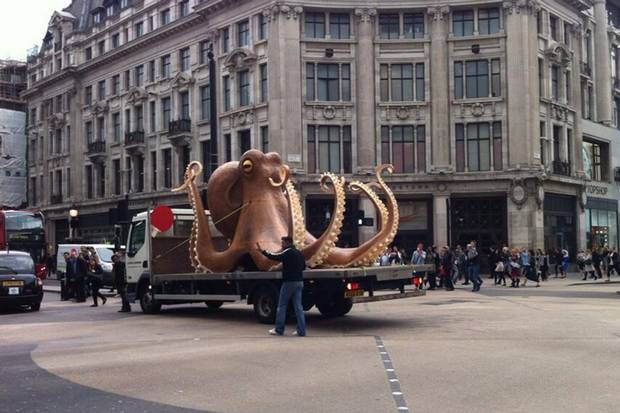 Betfair has 'apologised,' of course.
Doesn't it occur to some of these hooligan muppets (most of the betting industry it seems, as well as their hired hands in 'marketing communications') that such spectacular displays of bad manners are a bad idea?