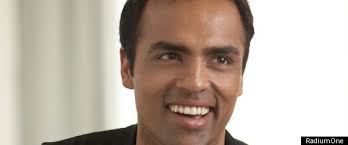 ***Silicon Valley whizz kid Gurbaksh Chahal has been forced to step down as CEO of programmatic ad specialist RadiumOne after accepting two charges of domestic violence and battery against his partner.
Gurbaksh started his first company ClickAgents at the age of 16 in 1999. ClickAgents was sold to ValueClick for $40m. He then started behavioural targeting outfit BlueLithium which was sold to Yahoo for $300m.
Three weeks ago RadiumOne struck a native ads deal with Conde Nast in the UK. Chahal, who found himself on the wrong end of a social media outbreak, will be succeeded by COO Bill Lonergan.
***UK ad expenditure rose by four per cent to £17.9bn in 2013 according to new figures from the Advertising Association and WARC.
The fastest growth was in online advertising (up 15.6 per cent) with mobile ad spending doubling to £1bn. Television advertising increased by 3.6 per cent to 4.6bn with print showing the biggest fall – 7.5 per cent to £3.2bn. In print regional newspapers, fast becoming an endangered species, suffered the biggest decline. Newspapers did win £184m of the online cake.
Radio fell 2.9 per cent to £537m while out-of-home increased two per cent to £990m. Spending on direct mail was flat at £2.1bn.
The report predicts that total UK ad spending will increase 5.5 per cent in 2014 with big budget TV campaigns showing strong growth as companies invest more in marketing.
***Rumours abound that Google is to close its Google+ social network following the departure of chief architect Vic Gundotra with staff being redeployed to its Android mobile platform. Google put a huge amounts of effort behind Google+ but seems to have only succeeded in irritating users of other Google products.
The US tech giant has spent billions trying to add other enterprises to its core search operation but with only limited success. As such it is eerily echoing the fortunes of tech predecessor Microsoft which failed to persuade Windows customers to buy other Microsoft products on anything like the same scale.
Google shareholders are becoming restless about ever-rising costs.