News
DLKW Lowe hires creative directors Casey and Silburn
Women are rather thin on the ground in senior London creative roles but DLKW Lowe is remedying that to a degree by hiring Amber Casey (below, left) and Lovisa Silburn as creative directors.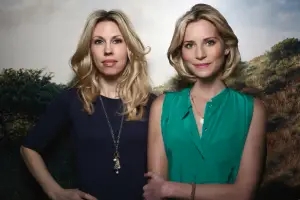 The two worked together at DDB back in 2002 and have since, separately, worked at agencies including BBH and Fallon Minneapolis, winning awards for the likes of T-Mobile and VW.
Lowe joint ECD Dave Henderson, who shares the role with Richard Denney, says: "They have an incredible appetite for work, an infectious enthusiasm and a proven ability to write the hits…Rich and I are very pleased they want to make this their home."
DLKW Lowe has had a decent start to the year, winning UK electricity industry regulator Ofgem's account in February and high-profile charity The British Heart Foundation in March.