Interpublic, the owner of McCann, Lowe and DraftFCB among many others, is manning the defences in preparation for a takeover bid.
And the likeliest bidder is not widely-canvassed Dentsu but WPP.
IPG is currently valued at $7.2bn (£4.4bn) and trading on a testing P/E ratio of around 27. This, possibly fanciful, rating is believed to be the reason why Publicis Groupe CEO Maurice Levy pulled his bid at the tail end of last year. The rating is so high because IPG is a takeover target.
Since then PG has chosen to merge with Omnicom which, regulators allowing, will create by far the world's biggest marcoms company, valued at $23bn. This leaves WPP trailing in its wake with Dentsu, which took over media buyer Aegis for £3.2bn last year, also eager to join the top table.
On the face of it, Dentsu doesn't have the money to follow Aegis with IPG but it's recently refinanced a quarter of the money it borrowed for Aegis and is reported to be hunting IPG too.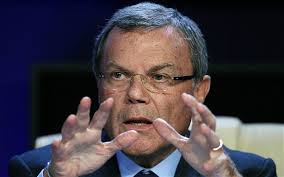 WPP boss Sir Martin Sorrell (left) can't afford this to happen. It would relegate WPP to third place in the global marcoms stakes, which would rather defeat his long term object.
It would be better for Sorrell to get his retaliation in first: scare off Dentsu with a full bid for IPG. If Dentsu bids first that will force the price up even if WPP wins in the end.
WPP's last really big acquisition was research company TNS/Sofres for £1.8bn in 2008; a move that hasn't paid off to date and one which alarmed WPP's normally quiescent shareholders (apart from when they're debating SMS's wages of course).
Way back in 2000 Sorrell paid $4.7bn for Young & Rubicam, but that was in WPP stock.
With an improving world economy and WPP's share price relatively buoyant, WPP shareholders may well be prepared to back a bid for IPG – likely to cost them $9bn.
Will this be the deal to seal Sir Martin's career? It could well be.