On the face of it, advertisers can do what they like over payment terms for agencies and other suppliers – work with us on our terms or don't is the usual (unspoken) message.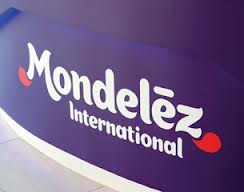 Which is presumably why Mondelez International thinks it can extend its payment terms to 120 days and Procter & Gamble (among others) to around 75.
But what if some agencies, in particular those that are part of the big holding companies, refuse to play ball?
In terms of market capitalisation the biggest holding companies WPP (£14bn), Omnicom and Publicis Groupe – are batting in the same league as some of their big clients – although not Mondelez (about £35bn) or P&G (£150bn). So it's game over then?
Not necessarily because even the biggest global marketing companies need ad agencies and, with the consolidation into holding companies, their choices are limited if they choose to give their business to agencies with an outpost in all significant international markets; still their favoured modus operandi.
And while they may feel that agencies do very nicely out of them – WPP boss Sir Martin Sorrell's take-home pay last year of £17.6m will be a factor here – and can stand a bit more punishment from the procurement department, they still don't want to have their creative and media options closed down.
Mondelez, the former Kraft snacks business which is leading this charge, has recently been hiring a slew of smaller agencies to work on its brand portfolio; most notably indie networks Droga5 and Wieden+Kennedy (which recently won Mondelez's Halls cough sweets business from JWT). Included in these is Canada-based agency Taxi, but that's now part of WPP. Would Droga5 and W+K be brave enough to resign Mondelez business? Would WPP?
We don't know yet but what's certain is that agencies would be reluctant to tell us for fear of aggravating such clients in public and sending out a message to others that might backfire on them.
Looks like a heaven-sent opportunity for one of the industry's mighty figures to take a stand. But are they mighty enough?