It started out as a quixotic venture to buy Richard Desmond's Daily Star Sunday, then moved to a mooted £10m bid for Trinity Mirror's Sunday People (one of those newspapers you'd forgotten had existed).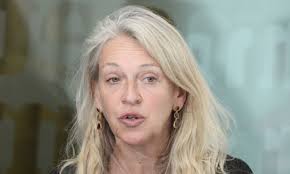 Now it appears that Douglas (left), a former Sunday Times journalist, and Howell, founder of HHCL, boss of McCann UK and super-salesman at ITV, have settled for roles running TM's People (but without owning it) and a rag-bag of other Sunday and provincial titles. The new group, still owned by TM, is to be called Sunday Brands.
And, you might ask yourself, what's the fucking point?
Publishing director Douglas says: "I've spent the last two years pursuing a dream to revitalise this part of the media market, so I'm thrilled to get the opportunity to lead the re-vamp of the Sunday People under James Scott's editorship, as well as develop the other Sunday titles. This is a chance to put energy, fun and great journalism into what will become a seven-day digital, one-day print operation."
So a Mail Online-type operation?
Howell, who's to be chairman of Sunday Brands, says: "The group (TM) faces a number of challenges in common with the rest of the sector, but is blessed with a fantastic stable of titles across the UK, and the determination to pursue its clear strategy to transform its fortunes and build a dynamic and growing media business."
The fact that Howell is chairman, as he is of agency Billington Cartmell, suggests that he doesn't see his future as a press baron, whatever he says about these supposedly strong brands.
I personally wouldn't get involved in newspapers at the moment for anything less than a ring-fenced salary and a private health scheme offering guaranteed access to Michael Douglas's preferred option to chemotherapy.
Douglas and Howell seem to reckon that the million or so readers lost when the News of the World went to its long-deserved early grave represent a viable target market. They don't; they've learned the errors of their ways. And if any of them show signs of deserting to the 'new' People Rupert Murdoch will blast them into submission with his new Sunday version of the Sun (free shopping at Tesco for a month, etc).
As for Simon Fox, recently-installed as CEO of TM, he can say he's given it his best shot when he closes the Sunday Brands titles.