Never did like the look of Mondelez, the new version of the old Kraft snacks business.
First it welched on its promises about keeping Cadbury based in the UK when it bought the business for £12bn and now, after a few months of independence, it's proposing to extend agency payment terms (and presumably those to other suppliers) to 120 days.
What's more it's compounded this felony by dressing it up as an effort to achieve greater 'transparency;' transparency being deemed to be a good thing in all circumstances these days even if most people who use the word are unclear about what it means.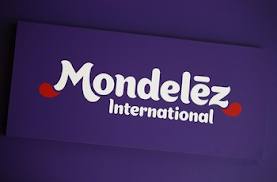 Mondelez says: "Extending our payment terms allows us to better align with industry and make sure we compete on fair grounds, while simultaneously improving transparency and predictability of payment processes." Which wins the weasel words award of the decade, or maybe the last two centuries.
Mondelez's move follows that of Procter & Gamble which recently extended its payment period from 45 days to 75 days, thereby giving other big advertisers the licence to do likewise. All of which is pretty pathetic; punishing your suppliers because you're not running the business very well (P&G's board has just booted out CEO Bob McDonald and brought back his predecessor – and the man who appointed him – AG Laffley) is chicken-like behaviour.
Agencies do it too sometimes, we should note. Years ago Saatchi and Saatchi (the brothers version) summoned all its suppliers including some very big name directors and photographers to tell them it was 'extending' its payment terms to 180 days – which various shell-shocked folk gradually realised was half a year. At the time it looked as though Saatchi was just being extra avaricious. As it happened, it was among the first signs of the financial stress that would eventually bring down the company.
Will the same happen to P&G and Mondelez? Doubt it, worse luck.