WPP is looking for a new boss for its mobile marketing agency Joule following CEO Michael Collins' decision to join mobile ad start-up Adelphic.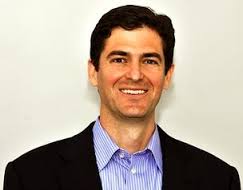 Collins (left) helped to start Joule in 2007. Before that he was US General Manager for Refresh Mobile, once part of T-Mobile, and a partner at e-business consultancy USWeb/CKS.
COllins replaces Adelphic co-founder Changfeng Wang as CEO. Wang, who set up the business with Jennifer Lum after they had both worked at Google mobile ad network Quattro.
Collins' departure is a blow for WPP which has recognised the importance of mobile but struggled to gain the same dominance in the area it has in media buying and related areas like out of home through Kinetic.
But Adelphic raised $10m in seed corn money last year and may turn into one of those tech companies that sells for a big, big price (earlier this week Yahoo bought Tumblr for around $1bn even though it still doesn't make a profit).
Adelphic claims to help advertisers define the demographics of mobile users.