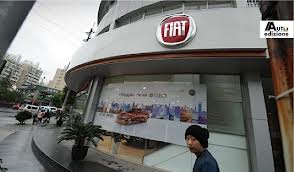 Missed this one first time round; it's a campaign for Fiat (aka Chrysler) from Wieden+Kennedy Portland explaining the quirky, if somewhat unreliable, Italian motor manufacturer's appeal to and synergy with the Chinese.
W+K Portland certainly can't be accused of ducking big issues; witness its debut campaign for Facebook verging on Douglas Adams territory and also for Procter & Gamble, appropriating 'moms,' about a third of the human race.
So does La Vita E Bella actually stack up?

Fiat – La Vita E Bella from Monster Music on Vimeo.
Well it kind of does. Whether or not it's succeeded in selling any Fiats in China is another matter entirely.
Update
W+K Portland didn't do this for Facebook did they?

Aaargh!