** Moneysupermarket.com is getting a bit twitchy at Mother, we hear.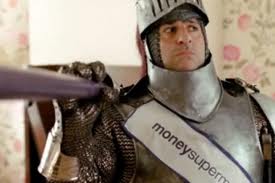 The 'Epic' campaign has never been one of our faves; but Mother is a formidable agency. So why not just sit down and come up with something good?
**Nokia, which seems to have brought itself back from the grave with its new smartphones, is looking for a new agency.
UK agency Inferno has done a great job keeping the brand afloat in its hour of need but Nokia needs a biggie. Will Wieden+Kennedy get back in the frame?
** RBS (Royal Bank of Scotland), once the world's biggest bank, now the UK's biggest financial basket case, is rumoured to be planning a fight-back against all the shit it receives in the press on a daily basis.
So some lucky ad agency might be about the receive the most high-profile brief of all time: make us love RBS.
Tricky, but RBS boss Stephen Hester has done a good job in cleaning up the bank. Get this, succeed and you'll be famous.