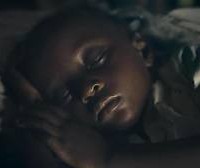 I'm coming to the conclusion that Adam&Eve/DDB (or the Adam & Eve bit anyway) consists of saint-like figures who graciously bestow their benedictions on grubby humanity.
Fresh from turning John Lewis into a British institution that ranks somewhere above the Queen and not that far behind Boris Johnson, it has now produced a charity ad for Save the Children that makes its (upsetting) point without prompting you to switch channels as some actorly voice tells you what a schmuck you are for not doing more about the world's wickedness.

As we're in charitable mode today (it won't last) here's another nice good cause film, 'Emily's Story,' from KBS+P Toronto and Crush for the Children's Wish Foundation. Unpaid, as far as I can see.

Children's Wish Foundation – Emily's Story from CRUSH on Vimeo.