Digital tyranny continues apace in the UK with the Government planning to turn off the FM frequency 'sometime' in the next couple of years. The trouble is that most people seem not to want it to – digital radio sets still have only about 30 per cent penetration.
So the BBC has hired RKCR/Y&R to give the process a helping push and the agency, which has a predilection for small intrusive animatronic characters, has dreamed up smooth soul sex machine D Love.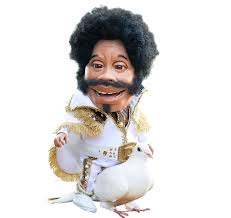 Is this stereotyping someone at the BBC may have asked? Although they're remarkably incurious at the Beeb these days. But the nice close gets it over the line.