Chrysler is laying on the emotion with 'Imported From Detroit' while we wait to see what Joel Ewanick's new Goodby Silverstein/McCann Commonwealth construct will come up with for General Motors' Chevrolet.
With Ford, from WPP's JWT-based 'Team Detroit,' it's technology, technology all the way. But no overt Ford branding so far in this campaign 'Go Further,' which is brave.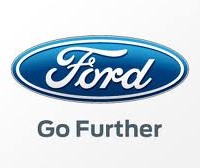 Actually the brand is the Ford EcoBoost engine (they're obviously Ford cars). Most people used to think that the gizmos, gadgets and clever performance boosters they got in their Fords, Renaults and Toyotas were copied from upscale marques like BMW and Mercedes. Ford is now saying you get them first here, which is also quite radical.
Car ads are often criticised for promoting what the engineers are interested in rather than potential buyers. Maybe this ad, which has had a respectable 500,000 plus YouTube hits, succeeds in doing both.