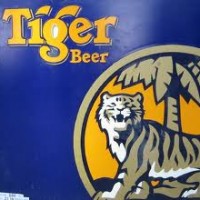 'It's Time for a Tiger' has been the line for Asia Pacific Breweries' Tiger beer ever since the 1930s (author Anthony Burgess even used it as the title of one of his books) and now Tiger is reviewing its global ad account, currently handled by Y&R and indie agency Iris with DDB also having a foot in the door.
Tiger is one of the biggest brands in Asia and also one of the few home-grown Asian brands to be significant in the English-speaking world. In part this is due to its original ownership by Singapore trading house Fraser and Neave which now shares ownership of Asia Pacific with Heineken (42.5 per cent).
The account is especially important to ambitious indie Iris which has operations in the Far East, UK, US, Delhi and Amsterdam. in 2010 Iris produced a campaign to tie in with the World Cup with Wayne Rooney.

An interesting aspect to the pitch is the attitude of the mighty Heineken. Does it see Tiger as a nice investment or one of its portfolio of brands? If the latter Wieden+Kennedy, which handles Heineken globally, may find itself in the running.