Steve Bond, COO of Aegis-owned out of home agency Posterscope, resigned in a rush today.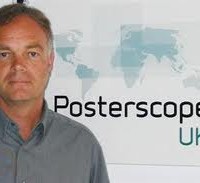 Bond (pictured), who's been at Posterscope for 19 years, was one of the most powerful people in the UK out of home sector and, via Posterscope's $2bn global billings, worldwide.
Officially Bond has resigned to 'pursue other interests' and Posterscope's formidable CEO Annie Rickard has paid glowing tribute to him as a "long-time friend."
But sources close to Posterscope are speculating that Bond's demise is the result of deals struck with some big UK outdoor contractors that offered better rates to Posterscope than its competitors who include WPP-owned Kinetic and numerous smaller operators. One of these is said to have gone bust as a result of these 'sweetheart' arrangements.
Aegis, currently riding high thanks to its recent win of the $3bn General Motors global media business through its Carat network, is highly sensitive on the subject of potentially dodgy deals at the moment.
Two of its former senior US managers are awaiting trial in a $19.75m Federal fraud case.
The last thing Rickard, Posterscope or Aegis want is a renewed focus on some of the deals that occur routinely in the wheeler-dealer environment of outdoor.