Digital agency turned all-round creative agency Iris has had a few reverses recently as its rapid expansion across the world has put a few strains on finances and it's had to retrench a bit and reorganise its global management.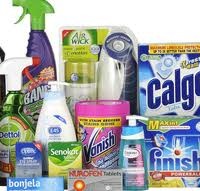 But it's just been awarded go-go household products company Reckitt Benckiser's $20m plus digital business in the US to add to its European duties.
Reckitt Benckiser says:"While Iris has been hired to handle some of our brands on a digital basis, Euro is our global agency of record for integrated communications, including digital and off line creative. There was no one incumbent firm handling our digital work last year in North America instead our digital work in 2010 was handled by a number of vendors.
"The awarding of new business to Iris in no way means we took any of our business away from Euro. They remain our lead strategic and creative partner for RB and will continue to be our primary global partner on our digital and social media work."
A vote of confidence then but is this a problem for Euro which won't be pleased to see a chunk of its online business depart, especially as it's recently seen Jaguar go to client-owned start-up Spark 44 and £60m Dulux exit for a gaggle of local agencies?
The fact that Iris is more than capable of producing decent mainstream campaigns is also a worry for the flagship Havas agency. In fact ever since we wrote that Havas and Euro advertising boss David Jones was the best account man in the world (because the agency won Scholl and Durex maker SSL from RB) the agency has shipped business in a rather worrying way.
But the advertising world needs more Irises unless it's going to be completely dominated by the likes of WPP, Omnicom, Publicis Groupe and Interpublic.