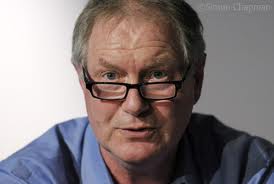 Guardian Press blogger Roy Greenslade, a comparison between viagra levitra cealis former editor of the Daily Mirror and now, I believe, professor of journalism at the City University in London, takes issue with our story that the powers that be at Guardian News & Media and the Scott Trust are seriously considering ditching the print edition of the Guardian and concentrating on its successful website.
Katherine Rushton at The Telegraph picked this up and Roy, who knows much more about Fleet Street than we do, has entered the lists thus:
When a story is published that is so obviously wholly inaccurate it is hard to know quite how to describe it. A mistake? A generic cialis made in india falsehood? A flyer?
About an hour ago, the Daily Telegraph posted a story on its website saying The Guardian is "seriously discussing" end to print edition.
But the truth is, the whole truth and nothing but the truth, is that The Guardian isn't about to do any such thing.
Of course, as with every paper in this transitory phase between print and screen, its executives are always doing their sums. At some point the do generic viagra work yahoo economics may work out in favour of going digital only. At present, that just isn't the case.
There has not been any discussion suggesting that The Guardian will cease publishing in print any time soon.
Nor do I give any credence to the other central claim in the Telegraph tale about there being a split over the issue between the editor-in-chief, Alan Rusbridger, and members of viagra generic vs brand the paper's ultimate owner, the Scott Trust.
I understand that Rusbridger and the chief executive of the Guardian Media Group, Andrew Miller, are baffled by this story. There is not a scintilla of truth in the two major facts in an article noticeable for the absence of any named source and also for the fact that no questions were asked of Rusbridger or Miller.
In Fleet Street parlance, this could be deemed a flyer – a story you run up the flagpole hoping someone will salute. But no-one will be lifting an arm. It's just wrong. Plain wrong.

Well the viagra pill picture first point to make is that the board of GNM and the Scott trustees would have to be barking mad if they're not discussing this particular issue.
But our story says they're discussing it now, Roy thinks they're not.
If anyone from either entitity would like to give us their views we'll happily print them.
Our story was well-sourced. It's certainly what staff on the generic prices online cialis Guardian newspaper fear is happening but that doesn't necessarily mean the bosses are talking about it. But how can they not be?
The Guardian is a great newspaper in many respects: without the Guardian we'd probably never have known about phone hacking at the News of the World. But lefties, the trusted generics viagra sildenafil Guardian's core readership, don't seem very keen to buy newspapers at £1.10p a copy. Apart from the particular area of north London in which I live where there seem to more Guardians sold than all the tabs combined.
But the paper version doesn't deliver the dosh. The Guardian website could be a global leader with attendant rewards.
Is Roy really so sure of generic viagra 0d 0a his facts, his scintillas of truth?
No doubt we'll find out.